Warriors Open 2010-11 with Victory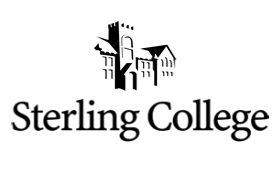 Wednesday, November 3, 2010
Sterling, Kan. - The Sterling College Warriors Men's Basketball Team opened up their 2010-2011 campaign with a home victory in an exhibition game over Kansas State University Salina 82-35. Sterling's defense was the story of the game, forcing KSU Salina into 26 turnovers. Bench scoring was another big factor, as SC outscored the Wildcats 50-13 from the bench.
Sterling jumped on the Wildcats early, going on a 24-2 run to start the ballgame. Defense started the SC first half runs and the Warriors held KSU Salina to 16 percent shooting in the first half and only ten percent from behind the three point line. At the end of the first half, the game was completely out of reach as SC's defense held the Wildcats to 11 points while Sterling would score 40.
Defense was not as strong in the second half. The Wildcats would shoot 39 percent from the field in the second half and more than double their first half points. Sterling would be able to hurry the Wildcats again, forcing 14 turnovers in the second half and holding KSU Salina to only 24 second half points. When the final buzzer sounded, Sterling had more than doubled the Wildcats' 35 points with 82.
Tanner Thompson was the only double-digit scorer for the Wildcats with 11 points. Kalen Fitch was the second leading scorer for KSU Salina with six points. Thompson led the Wildcats in rebounds with nine followed by Fitch and TJ Wikoff with four a piece.
The Warriors' leading scorer was Cody Brazelton with 14 in only 17 minutes of action. Also in double-digits for Sterling were Mark Swiontek with ten and Matt Bartlett with ten. Leading rebounder for the Warriors was Kenny McGrath with eight followed by Brazelton and Bartlett with seven a piece.
With the early season loss of Zach Goodrich to injury, Joe Miller, Raheem Odomes, and Eddi Adesodun split time at the point for SC. The trio had eight assists and four turnovers on the evening and received quality game time to develop at the position. Because Goodrich is out until mid-December at the earliest, the trio will have to step up and play the position during the first part of the 2010-2011 season.
The win over KSU Salina will not count towards Sterling's overall record because the game was an exhibition. Sterling will open regular season play on Friday when they travel to Oklahoma City to play MidAmerican Christian University at 7:30 pm.