Warriors Topple Builders 42-14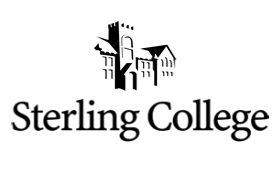 Saturday, October 18, 2008
Seldom do football games go the way they predict on paper, but on Homecoming Saturday, the Warriors of the gridiron showed why they were the favorites going away over the rebuilding Moundbuilders of Southwestern College, victorious by a 42-14 margin.
Ironically, one year ago the Warriors used the aerial attack to best Southwestern putting up 42 points as well, but as the personnel changed, so did the Sterling attack as the offensive amassed a pummeling 316 yards on the ground on 55 carries on the day, QB Tyler Degenhardt leading the way gaining 144 yards on just 18 carries.
The game took a pedestrian feel as neither team cracked the goal line in the first quarter, Southwestern being the only successful mover stalling a drive, however, that got them into the Warrior redzone by two consecutive holding penalties that took away any chance of scoring.
The medicine of the Warrior ground game kicked in in the 2nd quarter as the offense would put up 4 scores in the quarter. The first coming from RB Stephen Wilson to cap off a 13 play 60 yard drive taking over 6 minutes of clock. With a Southwestern turnover immediately following, Tyler Degenhardt put a 2nd score on the board with one 34 yard run. It wasn't until after RB Johnelle Murphy punched in a TD did Southwestern get on the board with a TD pass from QB Jesse Lyons after a big kick return that put the Builder offense down to the Warrior red zone. The Warriors would answer before halftime with a Degenhardt to WR De Los Reyes TD reception.
The Warriors would play a clock game for the majority of the second half with chunks of yard on the ground, getting assisted by a interception for TD by Safety Deon Lewis to put the Warriors up three scores. RB Rashard Colquitt would cap off the Warrior scoring with a three yard TD run in the 4th quarter; and with a late game score for Southwestern, the Warriors would down the ball to victory with a 42-14 final.
"It was a great battle today out there, I was really proud of the way our kids played," remarked Head Coach Andy Lambert.
The defense put in another stellar effort only allowing a paltry 22 yard on the ground, just over 100 in the air, many of those coming in late 4th quarter action. LB Derrick Sullivan punched his timecard putting in a great day at the office with 13 tackles and 2 sacks.
The Warriors improve their record to 4-2, 4-1 in the KCAC in front of the Homecoming crowd, tied for second in the KCAC. Sterling travels to Lindsborg, KS next Saturday to challenge the Swedes of Bethany College who going into todays action were 1-4 overall, 1-3 in the KCAC. Kickoff is scheduled for 1:30.