Warriors Win Big and Covey Breaks Record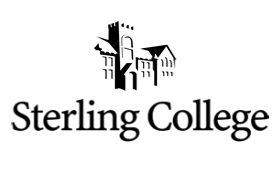 Saturday, September 6, 2008
The Sterling Warriors men's soccer team scored a barrage of goals in the second half to beat Southwest Assemblies of God University 6-1, but Sterling senior Ryan Covey was the hero of the day. After scoring two goals in the season opener last night, Covey needed only one goal to break the all-time goal-scoring record at Sterling College held by Brandon Winn. Ryan's record breaking goal came in the 79th minute, giving him 40 goals in his career and giving him sole possession of the Sterling record. Upon scoring the goal, Covey was met by congratulatory hugs from his teammates as well as Winn, and was presented with the game ball. When asked about the record, Covey commented, "Obviously, I couldn't break the record without great teammates around me to give me opportunities to score, and I've worked hard to put myself in this position. It's pretty cool to break the record, but I'm relieved it's over. I felt pressure because I think people were expecting it today, and even Brandon flew back earlier from his honeymoon so he could be at the game. So I was glad to get it today. "
The Warriors got on the board early again when senior Shawn Sajjadi found the head of Mladen Bjelica on a corner kick in the 11th minute. Justin Martens got another in the 35th on an assist from Aaron Baker to give Sterling a 2-0 halftime lead. SAGU responded early in the second half when Glorie Ndongala gathered up a loose ball in the box and put it away in the 47th minute. The rest of the game was all Sterling. Martens scored again in the 56th minute on assist by Covey, followed by Covey's record breaking goal in the 79th minute. Jorge Bueso scored in the 82nd minute (assist Sajjadi) and newcomer Dario Villatoro rounded out the scoring in the 87th minute (assist Bjelica).
The Warriors improve to 2-0 and will travel to Nebraska on Wednesday to take on Concordia University.