Warriors Win Home Invitational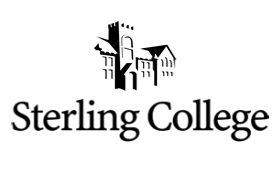 Wednesday, October 13, 2010
Sterling, Kan. - The Sterling College Warrior golf team captured first place at their home tournament Monday and Tuesday, October 11-12 at Highlands Golf Club in Hutchinson, KS. This is the second tournament title in school history, and the first for the 2010-11 season. The Warriors came out on Monday playing well. They shot a team total 312 to lead by 18 strokes over John Brown University. On Tuesd
ay, they kept their composure and shot a 315, which was the team low score for the second round. The Warriors place four golfers in the top 10. Ben Biederer, SR from Johnsburg, IL, finished second with a two-day total 154. He finished two shots out of first.
"The guys came out and played well as a team the past couple of days," remarked Head Coach Luke Cureton. "We've talked all fall about winning our home tournament. Our guys have worked really hard this fall, and they deserve this team title. This was our last tournament for the fall season, and it's nice to go out on a win. I was very pleased with Ben's play over the two days. He positioned himself well after his first round and played solidly the second round to take second."
The Lady Warrior golfers competed in the team division for the first time in school history. The ladies finished sixth but are looking forward to the spring season when there will be more tournaments for them to compete as a team. They were led by Katelynn Cantrell, FR from Ulyssess, KS.
This concludes the fall season for the Warrior golfers.