Wayne Hardy '75 to speak at 2014 baccalaureate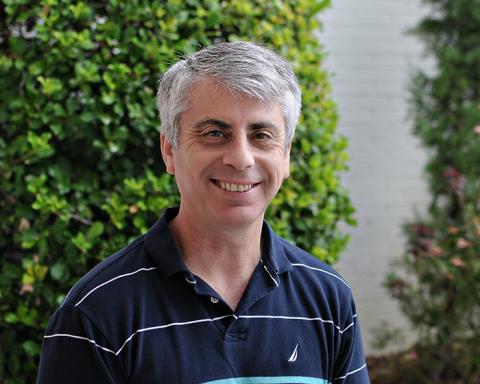 Wednesday, April 23, 2014
Sterling College announced Pastor Wayne Hardy '75 of Tulsa, Okla., as the speaker for the 2014 Baccalaureate ceremony. His speech is titled "Remember Who You Are," based on the biblical passage Colossians 3:12-17. The ceremony will take place Friday, May 16, at 7:30 p.m. in Culbertson Auditorium on the Sterling College campus. The event is open to the public.
Hardy is senior pastor of Kirk of the Hills, a Presbyterian church in Tulsa. He didn't want to be a pastor originally, but when he was asked to be an intern for a youth program in Colorado, he took the opportunity. He loved it so much, he felt called to be involved with youth. Hardy has been a pastor at Kirk of the Hills since 1989. He has enjoyed expanding and directing the Kirk mission program.
Hardy grew up in New Mexico and attended Sterling College, where he met his wife, Lynette (Cunningham) '76. He has a bachelor's degree from Sterling and earned both a Masters of Divinity and Doctor of Ministry from Fuller Theological Seminary. He was a pastor in Colorado and Minnesota before moving to Oklahoma.
Wayne and Lynette have two adult children. Their oldest son David and his wife live in Dallas, Texas. Their younger son Jonathan has been active in the Kirk's special needs ministry and lives in Bartlesville.