Wayne Simien to Speak at Chapel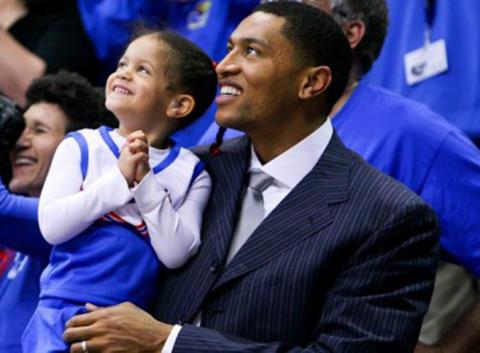 One of the most storied players in Kansas University Jayhawks basketball history, Wayne Simien, will speak at a Sterling College chapel service on Wednesday, April 25 at 10:00 a.m. in Culbertson Auditorium on the Sterling College campus.
Simien was invited to campus by his former athletic administrator Gary Kempf, the athletic director for Sterling. Kempf was an assistant athletic director at Kansas University during Simien's collegiate career.
"This is a great opportunity for students and the community because Wayne Simien has a very public platform and has shared his faith through several years, in college and the NBA," said Director of Campus Ministries Christian Dashiell. "We're excited to have him. In a day and time when a lot of sports stories focus on scandal, we're thankful for people like Wayne Simien who use their influence to spread the Gospel."
A talented athlete, Simien received All-American honors during the final two years of his career at Kansas, was nominated for the Wooden Award both years, won three Big 12 championships, and was voted the 2005 Big 12 Player of the Year. Kansas retired his number 23 jersey in 2011. He went on to play in the NBA for the Miami Heat, the team he won the NBA championship with in 2006. He retired from professional basketball in 2009 to pursue Christian ministry.
The public is welcome to attend the chapel service free of charge.