Wichita Pastor to Deliver MLK Convocation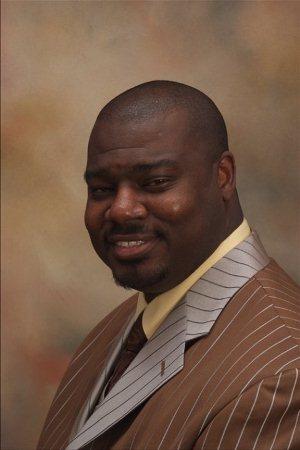 Wednesday, January 11, 2012
Rev. Terrell Davis of Wichita, Kan., will be speaking at Sterling College in honor of Martin Luther King, Jr. Day. He will elaborate on Dr. King's speech, "The Drum Major Instinct," which emphasizes that one must fight the natural instinct to become selfish and learn to be a servant leader. The public is invited to join Sterling College on January 16, at 1:00 p.m. in Culbertson Auditorium to hear Pastor Davis speak and celebrate Martin Luther King, Jr. Day.
Pastor Davis '96 was born in Tulsa, Okla. and came to Sterling College to play football and earn a degree in communications. He continued his education at Newman University in Wichita, Kan. where he earned a master's degree in education. Currently, Davis is working on his doctorate in educational leadership from Oral Roberts University in Tulsa, Okla.
After graduating from Sterling in 1996, Davis moved to Peoria, Ill. to work as the supervisor for youth and Christian education at Southside Mission. Three years later, Davis moved back to Kansas and started teaching in the Hutchinson Public School District. He also coached football, basketball, and track. He became the first African American head coach at Stafford High School in Stafford, Kan. in 1999. His strength as a leader led him to become the assistant principal at West High School in Wichita, Kan. in 2000, and later the Mayberry Cultural and Fine Arts Magnet School in 2004. The schools in which he was involved had outstanding academic turnarounds. Davis is currently the principal at Dean Stucky Middle School in Wichita, Kan. Rounding out his experience as an educator, Davis is an adjunct professor at Tabor College in Hillsboro, Kan., a dean at Western Baptist Bible College in Wichita, Kan., and the diversity facilitator for the Wichita Public School District.
In addition to education, Davis is also the head pastor at New Hope Missionary Baptist Church in Wichita, Kan. Since Davis became the pastor in 2003, the church has been able to buy a bus, build a new parking lot, implement a family night, ordain new church leadership, license two pastors, start a GED program, adopt an elementary school where they can teach healthy eating habits and hygiene, along with several other accomplishments. Davis is also a member of several boards and panels across the country for both education and ministry, including the national advisory board for Sterling College.