Women's Basketball to Host KCAC Tournament Championship Tuesday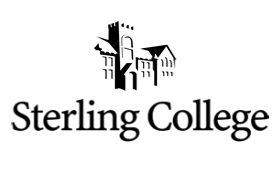 The Sterling women's basketball team will once again host the KCAC tournament championship game Tuesday night at the Gleason Center.
Sterling earned the right to play for their eighth KCAC Tournament Championship by routing Friends University on Saturday afternoon 87-49. Sterling used an explosive first half to put the Falcons away early. Senior Ashley Kraft outscored Friends' entire lineup, scoring nineteen points to the Falcons' 16 in the first half of action. Sterling's bench picked up in the second half, outscoring the Falcons' bench 43-11. Sterling forced Friends to 27 turnovers.
Kraft led all scorers with 27 points and 10 rebounds. Hillary Stucky, Megan Patrick and Madison Lucas each added 9 points on the night.
This win advanced the Warriors to the KCAC championship game against Kansas Wesleyan University. KWU beat Tabor College 74-54 to advance to Tuesday night's game.
Both Sterling and Kansas Wesleyan will represent the KCAC next week at the NAIA Div. II Women's National Tournament in Sioux City, IA. Kansas Wesleyan comes into Tuesday night having won thirteen straight games. Sterling holds a twenty-three home-game winning streak and looks to win their eighth KCAC Tournament Championship.
Tip-off is set for 7:00 p.m. at the Gleason Center. A presentation will be held following the game to recognize the regular-season and tournament champions as well as the All- KCAC teams. Brackets for the NAIA Tournament are expected to be announced on Thursday around noon.