Women Drop Close Game to Concordia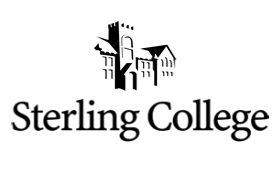 Friday, November 12, 2010
Concordia, Neb. - The Sterling College Women's Basketball Team dropped a close game to Concordia University in Concordia, Nebraska on Friday night. In a game that was back and forth, Concordia came out on top 65-59 to give the Sterling Women their first loss of the 2010-11 season.
Megan Patrick was big for Sterling again, scoring nearly half of the Lady Warriors' points with 24. Britany Gasper and Laura Patrick each added seven points.
Concordia had three players in double-digit scoring. Lori Laboda and Kathryn Ommen each had 11 points while Amber Kistler added ten points.
A 19-2 run to start the second half was the main reason for a Concordia victory. SC was unable to put a stop to the run until seven minutes had gone by in the second half. There were a total of eight lead changes in the game, but none came after the big Concordia second half run.
The loss drops SC to 2-1 on the season. Sterling will play Doane College in a rematch of the 2010-11 home opening game on Saturday at 4:00 pm in Concordia.