Women Wow in Home Opener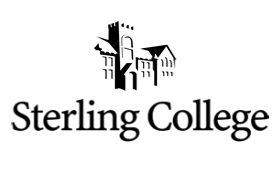 Tuesday, November 9, 2010
Sterling, Kan. - Megan and Laura Patrick combined for 46 points as the Sterling College Lady Warriors dominated Doane College on Monday night in the Gleason Center. Sterling used a 31 for 57 night from the floor along with holding Doane to 15 of 53 from the floor to earn an impressive 84-43 home opening victory.
Sterling scored 14 points in the first half from the free throw line and attacked the Doane College defense all night. SC held Doane to 8-26 shooting in the first half and went into halftime with a 46-21 lead.
The Lady Warriors jumped on Doane again at the start of the second half and put the game away early. With the game out of reach, Sterling's freshman class was able to get valuable playing time. The most impressive freshman of the night was by far Laura Patrick, but Carley Chambers, Randi Lucas and Katie McGrath had good outings as well.
Megan Patrick led all scorers in the game with 26 points and missed the double-double by one rebound as she had nine. Laura Patrick was the only other Warrior in double figures with 16 while she also added five assists. Candace Ewert tied Laura for the team lead in assists while adding eight points of her own. Madison Lucas had a quality night as well, scoring seven points while pulling down six rebounds.
With the win, SC moves to 2-0 on the young season and will travel to Concordia, Nebraska this weekend to play in the Concordia University Classic. Sterling plays Concordia on Friday at 8:00 pm and will then play Doane again on Saturday at 4:00 pm.