Women's 4 x 800 Breaks School Record at Nationals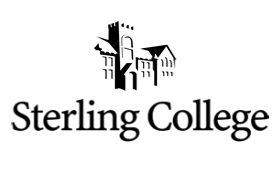 Marion, Ind. – The Sterling College Women's 3200 meter relay (4x800m) consisting of Whitney Duatel, Jillian Linnebur, Jessica Stuart, and Julie Penner broke their own school record of 9:32.31 with a time of 9:31.94 and finished 18th at the 2011 NAIA Women's Outdoor Track and Field National Championship in Marion, Indiana.
Dautel, a senior for the Warriors, ran the lead off leg for Sterling and owns four individual school records and one relay record at Sterling. Whitney was able to get Sterling off to a great start in the race before handing off the baton.
Linnebur, a junior, was the second leg for Sterling and owns the Warriors top individual 800 meter time in the history of the school. Her strong second leg put Sterling in a great position to break the record.
Stuart, also a senior for Sterling, took the baton for the third leg of the race. Though she does not hold any individual records at Sterling, Stuart did win the KCAC Track Athlete of the Week during the season. Jessica's would hand the baton to the final runner after completing a top notch leg of the relay.
Junior Julie Penner anchored the race for Sterling, crossing the finish line in time to break the school record. Sterling's final time for the race was 9:31.94.