Women's 4 x 800 to Compete at NAIA National Meet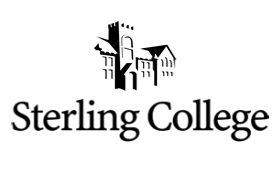 Sterling, Kan. - The Sterling College Women's 4x800 meter relay team will be travelling to Marion, IN on March 24th to compete at the NAIA Track & Field Championships hosted on the campus of Indiana Wesleyan University. Relay members consist of Whitney Dautel, Jessica Stuart, Jillian Linnebur and Julie Penner. The relay team qualified for the National Championships with their time of 9:32.3 ran at the 50th Southwestern Relays back on April 30th, which was also a school record.
Senior Whitney Dautel will start off the relay for the Lady Warriors. "Whitney has had a wonderful career here at Sterling and for her to be able to finish it out at the NAIA National Championships is well deserved." Whitney owns four individual school records (1500m, 3000m, 3000m SC, 5000) and one relay record (4x800).
Junior Jillian Linnebur will run the second leg for the Lady Warriors relay. "Jillian is new to our program as a transfer but has fit right in and has really had a break out season." Jillian broke the 800m school record earlier in the year with a 2:20.38 at KT Woodman. She also ran legs on both the 4x400m relay and the 4x800m relay that hold school records. Jillian was twice named the KCAC Women's Track Athlete of the Week for her performances at the Friends Enduro Classic and KT Woodman.
Senior Jessica Stuart will take the reigns for the relay running the third leg. "Jessica has been a rock for our program for the past four years and has always over achieved at anything we have asked her to do. I am excited to see her be able to go out on top and on a stage as big as these National Championships" Jessica has her hand in two school records running solid legs on both the 4x400m relay and the 4x800m relay. Jessica was also named KCAC Women's Track Athlete of the Week once this season for her performance at OBU Bison Invitational. Jessica was also awarded the KCAC Champions of Character Award handed out at the KCAC Track & Field Championships.
Anchoring the relay will be Junior Julie Penner. "Julie has the most experience of anyone running the 800 and we look to her experience to play a role in our success at nationals." Julie was also a member of the school record 4x800m relay.
The NAIA Track & Field National Championships start up on Thursday, May 26th and run through Saturday, May 28th. The women's 4x800m relay runs in the preliminaries on Thursday at 6:30pm.