Women's Alumni Soccer Game a Success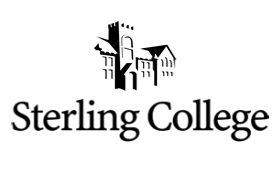 Saturday, August 20, 2011
Sterling, Kan. – Women's Soccer Alumni returned to campus today to play in the annual Alumni Match against the 2011 Sterling College Women's Soccer team. The game gives the SC alumni a chance to relive their glory days and test this year's team while the game gives the Lady Warriors a chance to play in a game situation before their first match. This year, it was easy to tell which of the two teams on the field had been practicing, as the Lady Warriors defeated the alumni by a score of 10-0.

Though the game was not close, both teams enjoyed the experience. There were a few highlights of note during the match. For the Lady Warriors, the offense got out to a quick start with a 3-0 lead in the first five minutes of the match. Even though they were unable to find the net, the alumni put together a few good runs at the end of the match. Alumna Ky Thornberry had a chance to find the net in the final minute, only to be thwarted by tangling of her own feet, much to the enjoyment of the rest of the alumni squad.
 
The Lady Warriors will open the season their season on September 2 at home against Oklahoma Wesleyan University at 3:00 pm.