Women's Basketball Falls Short at Hartman Arena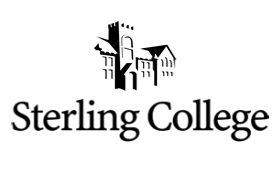 Monday, February 28, 2011
Park City, Kan. - The Sterling College Lady Warriors fell short in the 2011 Kansas Collegiate Athletic Conference (KCAC) Basketball Tournament Championship, losing to the Kansas Wesleyan University Lady Coyotes 59-74. The plethora of inju
ries to the Lady Warriors has affected the depth of this year's team, and that lack of depth was evident on Monday night as Sterling was able to fight with Kansas Wesleyan until the last ten minutes of the game. At that point, the Lady Warriors ran out of energy and KWU capitalized with Stephanie Frost in the post.
Sterling played great defense in the first half of the ballgame, holding one of the nation's top three point shooting teams to 0-5 from behind the arc. Britany Gasper and Madison Lucas came to play for Sterling, each scoring eight points in the first half. Unfortunately for the Lady Warriors, KWU was able to fight in front at the end of the first half, leading 32-31 at halftime.
The battle between the two teams continued into the second half, but the Lady Coyotes were able to take more control of the game. Kansas Wesleyan attacked the Lady Warrior defense off the dribble and earned 14 free throws in the half. Those free throws combined with the strong post presence of Frost prevented the Lady Warriors from taking control of the game. By the time the buzzer had sounded, Kansas Wesleyan had built a 74-59 lead on their way to a KCAC Tournament Championship.
Gasper led the Lady Warriors in scoring with 17 points. Lucas added 14 as the only other Lady Warrior in double figure scoring.
Frost led all scorers with 22 points and had seven rebounds. Also in double figures for KWU was Montric Santee with 14 and Shelby Babcock with 10.
Even though Sterling did not win the KCAC Tournament, the Lady Warriors had already earned a bid to the 2011 NAIA State Farm Division II Women's Basketball National Tournament in Sioux City, Iowa. The women will find out on Wednesday who they will play in the opening round of that tournament. Sioux City's opening round will be played on March 9-10.