Women's Basketball Ranked 12th in First NAIA Regular Season Poll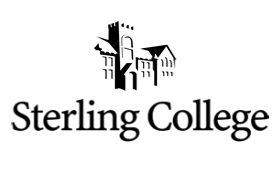 Tuesday, November 30, 2010
Sterling, Kan. - The NAIA has released its first regular season NAIA Division II Women's Basketball Top 25 Poll for the 2010-2011 Season. Sterling College is ranked in the poll at number 12, falling two spots from the preseason poll.
SC has started 5-1 this year with their only loss coming on the road to 22nd ranked Concordia University out of the Great Plains Athletic Conference (GPAC).
Junior Megan Patrick has stepped up early for the Lady Warriors and is currently 5th in the nation in scoring with 22.4 points per game.
Sterling is one of three Kansas Collegiate Athletic Conference (KCAC) teams to be ranked in the top 25. Kansas Wesleyan University is ranked 10th in the poll while Southwestern College is ranked 25th.
Sterling's next game will feature two nationally ranked opponents in a heated KCAC rivalry when #25 Southwestern College travels to Sterling to take on #12 Sterling College on Thursday at 6:00 pm in the Gleason Center. The game will be available on The Sterling College Sports Network.
Union, Gillespie Top Sterling