Women's Basketball Will Join Men's Basketball at Hartman Arena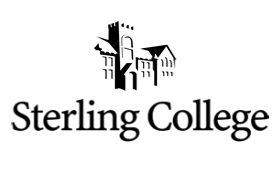 Saturday, February 26, 2011
Sterling, Kan. - The Sterling College Lady Warriors women's basketball team will join the men's basketball team at Hartman Arena on Monday and play in the 2011 Kansas Collegiate Athletic Conference Women's Basketball Tournament Championship following a 79-41 thrashing of the Threshers from Bethel College. Sterlin
g senior Cami Racette led the Lady Warriors to victory, scoring 21 points on seven of ten shooting from the field, including four of five from three point land.
Sterling jumped to an early 9-4 lead in the first half behind four quick points from senior post player Madison Lucas. A 12-2 run in the middle of the first half allowed SC to open up a 13 point lead which the Lady Warriors built to 18 points by halftime. Racette scored 15 of her points in the first half and provided a tremendous offensive spark for Sterling. At the half, Sterling led 38-20.
SC used a 20-4 run to open the second half and put the game away. The run lasted almost seven minutes and was the dagger in the heart of the Threshers. Sterling would continue to push the lead, which reached a peak of 41 points before the final margin of 38 points. When all was said and done, the Lady Warriors had a comfortable 79-41 victory.
Racette's 21 points led all scorers in the game. Also in double figures for Sterling was Madison Lucas with 14 points and seven rebounds, and Candace Ewert with 10 points. Both Laura Patrick and Randy Lucas added eight points.
Bethel failed to have any player score in double digits against the stringent Sterling defense. Holly Anthony and Samantha Askew led the Threshers in scoring with nine points apiece.
With the win, Sterling advances the KCAC Women's Basketball Tournament Championship at Hartman Arena in Park City on Monday at 8:00 pm. The Lady Warriors will carry a 26-4 record into the match-up with the number two seed in the KCAC Tournament, Kansas Wesleyan University.