Women's Soccer Loses to Avila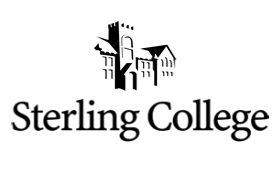 Friday, September 3, 2010
Sterling, Kan. - Avila University traveled to Sterling, Kansas today to face the Lady Warriors of Sterling College in the Warriors 2010 home opener. Sterling was unable to keep up with Avila, losing the match five to one.
Avila stuck first in the match scoring in the thirteenth minute. The goal was scored by Danielle Price. In the twenty-ninth minute, Avila's Mollie Brown scored, giving Avila the lead two to one. Still in the first half, Sterling College forward Kylie Yates brought the Warriors within one goal in the thirty-sixth minute. Lacey Rhodes assisted on Yates's goal. At the half, Sterling trailed Avila two to one.
The second half was all Avila. Avila was able to score three more goals that led to the eventual five to one final score.
In the game, the Warriors were outshot by Avila twenty-two to four. Out of Avila's twenty-two shots, nine were on target. Three of the Warriors' four shots were on target.
The loss starts the Lady Warriors' 2010 campaign at 0-1.
The Warriors' next game will be tomorrow in Lindsborg, Kansas against Manhattan Christian.