Woods Named NAIA Honorable Mention All-American After Leading Warriors To NAIA Tournament At Sterling College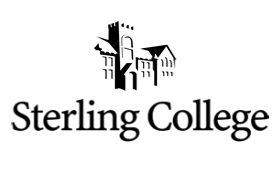 STERLING, Kans., -- Sterling College senior, Jonathan Woods, received NAIA All-American honors following the 2008-2009 season to complete several honors earned by Woods during his final season at SC.
Woods, a native of San Antonio, Texas, was named NAIA Honorable Mention All-American after averaging 12.3 ppg. and 10.8 rpg. in 2008-2009. Woods shot 54.6% from the floor during his senior campaign. In addition to his All-American honors, Woods was named Unanimous First Team All-KCAC for the first time in his career. Woods was also named to the KCAC "All-Defensive Team".
Woods finished the season leading the NAIA in defensive rebounds per game with 8.2 a game. He was #4 in total rebounding at 10.8 and #6 in blocks with 2.1 per game.
Woods concludes his career with 935 points in 86 varsity appearances. Woods is also ranked first in blocks and second in rebounding.
"Jonathan has really matured this year, both as a player and a person," said Sterling College Head Men's Basketball Coach Dean Jaderston. "He played with a lot of poise and determination and his consistency in the middle was a key factor in our success this season. To lead the nation in defensive rebounding is a tremendous accomplishment and being in the top 6 overall in both blocks and rebounding is also noteworthy. It is great to see him getting the recognition he deserves this year."
During Woods three-year career, the Warriors posted an overall record of 49-40 (55%) and made it to the NAIA Division II national tournament his senior season.
Sterling also won its second ever regular season conference championship this past year.
Woods is majoring in Exercise Science at Sterling College.