Yates Earns KCAC Honors Two Weeks in a Row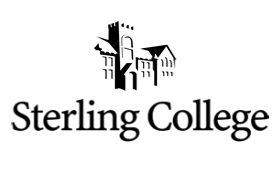 Monday, September 20, 2010
Wichita, Kan. - For the second straight week, the Kansas Collegiate Athletic Conference has named Sterling College forward, Kylie Yates, the KCAC Women's Soccer Offensive Player of the Week. Yates used three matches to score six goals and also added one assist on the week.
In the first match of the week, Yates put two goals past the keeper against Southwestern Christian University in a 4-0 Sterling College win. Yates also assisted a goal in the match.
On the road at Bacone College, Yates scored another two goals but was unable to lead the Warriors to a victory. Sterling lost the match 2-3.
Yates added two more goals against Oklahoma Wesleyan University, but the Warriors failed to win again on the road. The final score was 2-3.
"Kylie continues to have a great senior season. She really stepped up and given us goals when we really needed them. Four of her six goals this week were when we were down," said Sterling College Head Coach, Justin Morris.
Yates will have a chance to keep her goal streak going, as the Warriors travel to Alva, Oklahoma on Tuesday to take on Northwestern Oklahoma State University. Kick-off is at 3:00 pm.