Years of Service Recognized at Sterling College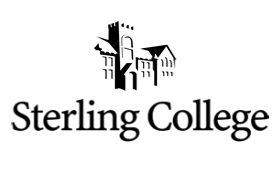 Thursday, September 29, 2011
Five employees were recognized for reaching milestones in their careers at Sterling College. Gladys Ritterhouse and Nancy Hicks have worked at the college for 10 years, Janet Caywood and Deb Wiebe for 15 years, and Margaret Calderwood for 20 years.
"Dr. Ritterhouse brings invaluable enthusiasm and expertise to the education department. She exemplifies a life-long learner, and her knowledge of the public school system helps the students fully prepare for their clinical teaching experience," said Dr. Gregory Kerr, vice president of academic affairs.
Ritterhouse began working at Sterling College in 2000, after serving 28 years in public education. She has been licensure officer, chair of the education department and unit head for the Sterling Teacher Education Program for nine years. Her teaching duties include Introduction to Special Needs, a capstone course for education majors, and supervising clinical teaching candidates.
"I truly enjoy the students. I like seeing them grow in their abilities to teach and relate to people," said Ritterhouse. "I want them to remember, that fair isn't always equal. You need to treat each person as an individual with individual needs."
Ritterhouse earned a bachelor's degree in elementary education from Sterling College in 1974, and her M.Ed. in Administration and Supervision from Wichita State University in 1986. She also completed her district level certificate in special education. In December 2007, Ritterhouse earned her Ed.D. in Educational Leadership at Wichita State University. During her public school career, Ritterhouse taught special education for 16 years, before serving as principal at Central, Park, and South Elementary Schools in Lyons, Kan. for 12 years. During that time, she was also the special education director for Rice County.
Mrs. Hicks also began working at Sterling College in 2000, as the administrative assistant for the Sterling Teacher Education Program. She updates active student records and organizes materials used by the National Council for Accreditation of Teacher Education and the Kansas State Department of Education in the accreditation process. Both organizations require regular re-evaluation of teacher education programs.
"Mrs. Hicks' hard work and experience with tracking student progress makes her essential to our education department. Her ability to follow how the department is fulfilling curriculum objectives helps us know we are on course for reaccreditation," said Kerr.
"I enjoy working with the students and watching them grow," said Mrs. Hicks. "I work in a great department that is very supportive. Gladys is a real servant leader and works beside us to accomplish our department goals."
Mrs. Hicks has a bachelor's degree in elementary education. She taught 2nd grade and junior high and high school choir in Corona, N.M. Her hobbies include singing, participating in Bible studies, and spending time with her husband, five children, 17 grandchildren, and two great-grandchildren.
Caywood was honored for 15 years of service to Sterling College where she currently serves as registrar. Her duties revolve around the coordination of student enrollment and issuing official academic records. She works extensively with faculty in the development of the yearly course schedules, student enrollment and posting of the grades earned. After the grades are recorded, she reviews the academic records to determine qualification for the Kelsey Scholars and Dean's List, as well as for probation and suspension status. Caywood also works with the Faculty Athletic Representative to certify the student athletes for NAIA competition.
"My favorite job area is in working with the students' degree audits, coordinating with the faculty advisors as they guide the students in the completion of their degrees. I enjoy working with the students and seeing their degrees come together," said Caywood. "Figuring out the courses for a student to enroll in to accomplish that degree can be like a puzzle, and I love to see the pieces fall in place. It is great to be at commencement and watch them receive their reward for their hard work."
"Mrs. Caywood is outstanding at maintaining student records during their time at Sterling. Her knowledge of graduation standards, degree requirements, and the facilities is instrumental in academic planning. She also does a great job tracking our athletes' eligibility, allowing our coaches to focus on personal support both athletically and academically," said Kerr.
Caywood graduated from Sterling College in 1977, with a bachelor's degree in elementary education. She has worked throughout the Sterling community as a substitute teacher, at the local telephone company, an oil investment company and as billing clerk for the City of Sterling. She returned to Sterling College in 1995 as office manager for the physical plant, moved to become the assistant financial aid officer, and finally to the registrar's office. She began as the assistant registrar, and moved to registrar in 1998. In her spare time, Caywood enjoys gardening, reading and spending time with her family.
Wiebe is also celebrating 15 years of employment at Sterling College where she works as the administrative assistant for the athletic department.
"Deb runs the daily operations of the athletic department, is 'mom' away from home for many students, and does any job at any time. She is a wealth of knowledge of the history of athletics at Sterling," said Gary Kempf, athletic director at Sterling.
Wiebe worked part-time processing orders for Coordinated Systems and Supplies before working at Sterling. When an opening was available in the athletic department, she applied thinking that it would be an interesting job.
"It has been a wonderful experience," said Wiebe. "The athletes are the favorite part of my job. The relationships that you build with them are life-long and what could be more rewarding than that?"
Across campus at the Sterling College bookstore, Calderwood assists students as they find textbooks, prices and stocks clothing and office supplies, and runs the cash register. The college celebrated her 20th year of service at the store.
"Margaret is a loyal and hard-working employee. She is always available to work during our busiest times of the year, offering experienced help during the rush of the semester. We are grateful to have her on staff at the bookstore," said Debbie Staton, bookstore manager.
"I enjoy meeting the students and working with them to make them happy," said Calderwood. "I also like working with Debbie Staton; she's a good manager."
Calderwood graduated from Sterling College with a bachelor's of science degree in home economics. Previously, she taught home economics and 7th grade at Lyons High School, in Lyons, Kan. and Obee Grade School in Hutchinson, Kan. Calderwood worked in the Sterling College library several years ago.
Calderwood also works for the United Presbyterian Church as a pianist. Her hobbies include sewing, participating in Bible studies, and a book club. She also enjoys volunteering her time working at the Rice County Women's Thrift Store in Lyons, and playing the piano for the Presbyterian Manor in Sterling.