Zach Attack: Goodrich and Poole Lead Warriors to KCAC Tournament Title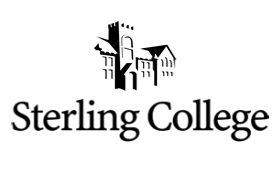 Monday, February 28, 2011
Park City, Kan. - The 2010-2011 Sterling College Warriors men's basketball team is the first men's basketball team in Sterling College history to win a Kansas Collegiate Athletic Conference (KCAC) Regular Season Championship and KC
AC Tournament Championship in the same season. Sterling accomplished this feat on the KCAC's "Championship Monday," beating the McPherson College Bulldogs 77-62 at Hartman Arena in Park City, Kansas. The Zach's, Goodrich and Poole, led Sterling to the victory, combining for 47 of Sterling's 77 points in the victory.
Defense was on display in the first half of the 2011 KCAC Men's Basketball Championship Tournament Final, as neither team shot over 40.0% from the floor. McPherson was 12-30 from the floor for 40% shooting while Sterling was 10-28 for 35.7% shooting. Some of the poor shooting can be attributed to the physicality of the game as both teams were receiving and giving out physical beatings. Play in the half was even between the two teams and that play was accurately represented on the score board with a 31-31 tie at halftime.
In the second half, the Sterling College offense exploded. The Warriors nearly doubled their shooting percentage going 12-18 from the floor for 67% including 7-12 from behind the three point line for 58%. Defensively, Sterling was able to keep up the same amount of pressure and force McPherson to shoot poorly for a second half in a row. On the game, the Bulldogs shot 37% from the field and 19% on 31 shots from behind the three point arc. When the final buzzer sounded, the Warriors had captured the KCAC Tournament Crown 77-62.
Sterling had two players score in double figures. Zach Goodrich led the Warriors with 25 points and Zach Poole scored 22 points including going 6-8 from three point land.
McPherson's Mason Hewitt was the only Bulldog in double figures with 10. Sterling's lockdown defense prevented all five Bulldog starters from reaching double figure scoring.
With the victory, Sterling solidified their dominance in the conference this season by winning both the KCAC Regular Season Championship and the KCAC Tournament Championship. Sterling will carry a 21-10 record into the 2011 NAIA National Championship Tournament. The Warriors will learn who they play in the first round on Wednesday. The opening round of the tournament will be played March 9-10. All men's tournament games will be in Branson, Missouri at the College of the Ozarks.