ZACH GOODRICH NAMED KCAC "PLAYER OF THE WEEK"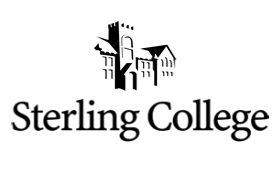 Tuesday, February 23, 2010
Sterling College junior, Zach Goodrich, was named the Kansas Collegiate Athletic Conference "Player of the Week" after helping lead the Warriors to big wins over McPherson College and Ottawa University last week.
Goodrich, a 5'7 guard, averaged 31.0 ppg., 4.5 rrg, 4.0 assists and 3 steals last week in Sterling's two conference victories last week. Zach was 14/21 from behind the three point arc for 66%.
"Zach played huge in both games last week," said Sterling College Head Coach, Dean Jaderston. "From making big shots when we need them to being our second leading rebounder at only 5-7, he is willing to do whatever he has to in order to help our team. He made some huge shots in both games, but to score the way he did and still get the assists he did was amazing."
In the first game of the week, Goodrich scored 27 points and was 7/10 on three pointers in their upset win over McPherson College, 87-82.
Goodrich finished the week with another impressive night with 35 points and 8 rebounds in their 87-81 win at Ottawa University. Goodrich again hit seven three pointers on eleven attempts. The Warriors will be the #6 seed in this week's KCAC Tournament as they travel to #3 Bethany College on Thursday night.
Goodrich is majoring in Exercise Science at Sterling College and is a native of Tahlequah, OK.