Sterling College Legend Curt Bennett Passes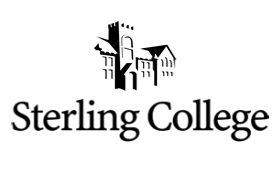 Saturday, January 29, 2011
STERLING, Kan. - Sterling College Hall of Fame Member, former football coach, and former All-America football player Curt Bennett passed away on Wednesday, Jan. 26, 2011, at the age of 75. Bennett served as the head football coach at Sterling College on three separate occasions and accumulated an overall record of 59-60-3 during his 13 year tenure. Curt currently holds the record at Sterling College for most football victories as a head coach. Current head coach Andy Lambert is second on the all-time wins list with 45 wins at Sterling.
Lambert who also serves as Sterling College Athletic Director had these comments regarding the life of Coach Bennett, "Curt was a good friend to all our athletic teams. His impact on me as the head football coach and athletic director has been significant. We will miss him here. His legacy at Sterling College is rich, deep and long lasting."
Bennett first came to the SC football program from then Hutchinson Junior College, where he had a prominent career as a running back.
From 1955 to 1956, he starred as a running back and signal caller for the Sterling College Warriors, gaining All-America status. During the 1956 season, Curt led the NAIA in total offense with 2,166 yards, an average of 240.7 yards a game. Bennett personally gained 1,204 net rushing yards and passed for 962 yards. Bennett also scored 90 of the team's 192 points that season. The Warriors finished the 1956 season with a 6-3 record.
From 1958-1965 Bennett coached and taught at Plevna High School, Pawnee Rock High School and St. John High School. In 1966, Bennett left St. John High School to become the head coach at Sterling College.
Bennett served as Sterling College head football coach on three different occasions from 1966-1973, in 1981, and from 1997-2000.
During his first and longest stint as head football coach at Sterling College from 1966-1973, Bennett had a combined record of 35-35-3. The highlight of Bennett's first run as SC head football coach was in 1969 when Bennett led Sterling College to the school's first ever KCAC Championship Playoff appearance by winning the KCAC South Division.
Curt returned to the Warrior sidelines in 1981 for one season during a transitional period that saw standout SC offensive lineman Scott Downing move from player to head coach. The Warriors went 5-4 during that season. Downing has gone on to have a successful NCAA Division I coaching career that has included stints at Wyoming, Purdue, Nebraska, Northern Colorado and he is currently Assistant Head Coach and Tight End Coach at the University of Tulsa.
Bennett's third and final stint as head football coach was from 1997-2000. During that stretch, Bennett went 19-21. Upon his retirement at the conclusion of the 2000 season, then Athletic Director and current Sterling College legend Lonnie Kruse said, "Sterling College owes Curt Bennett a lifetime of thanks and gratitude. Three times he was asked to serve Sterling College football and three times he served with distinction... No one has done more for Sterling College football than Curt Bennett."
In 1992, Curt was a Charter member of the Sterling College Athletic Hall of Fame, being inducted both as a player and coach. Curt's involvement in Warrior football from his successful playing days in the mid 1950's to his three coaching stints to his work on various projects to support the football program made him a natural selection to the inaugural SC Athletic Hall of Fame class.
Curt's involvement in SC football not only spanned 40 years and several generations but included a family contribution as well. Curt's son Jeff was an All-America football player at Sterling during the mid 1980's and his grandsons: Wes Laudermilk, Jeremy Bennett, Kevin Laudermilk and Matt Bennett have all downed the Navy Blue uniform of the Warriors. Matt is currently a sophomore on the SC football team.
"Coach Bennett has been invaluable to athletics at Sterling College," said Dr. Paul J. Maurer, Sterling College President. "His love of the College and students, and his work ethic, influenced the lives of Sterling College students over the course of four decades. Curt's place in Sterling's history is secure as someone who invested deeply in the lives of many."
A funeral service in memory of Curt will be at 2:30 p.m. Monday, Jan. 31, 2011, at United Methodist Church, Sterling, with the Rev. Marvin Ewertt presiding. Visitation with the family present will be from 1 to 6 p.m. Sunday, Jan. 30, 2011, at Birzer Funeral Home, Sterling.