Sterling College Named Five Star Champions of Character Institution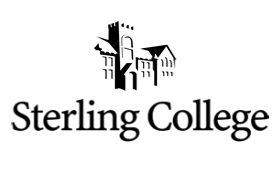 Wednesday, January 12, 2011
Kansas City, Mo. - Sterling College has been named a Five Star Champions of Character Institution by the National Association of Intercollegiate Athletics (NAIA) for the 2009-2010 school year. A Five Star Champions of Character Institution shows commitment in athletics to the five key areas of character training, conduct in competition, academic focus, character recognition, and character promotion. These five areas measure the Institutions commitment to the Champions of Character core values of integrity, respect, responsibility, sportsmanship, and servant leadership.
In 2009-2010, the Sterling College Athletic Department used different avenues to promote a Champions of Character environment for the development of the character and souls of Sterling student-athletes. Coaches and athletic staff participated in training, preparing them to positively impact the lives of student athletes. Student athletes were then immersed in a loving, caring environment that promoted not only the Champions of Character core values, but core Christian values with a Christ-centered focus.
"Being named a Five Star Champions of Character Institution is a true testament to how Christ works through Sterling College," said Sterling College President Dr. Paul J. Maurer. "Our Christ-centered focus allows God to work through our faculty and staff to develop our students and student-athletes into creative, thoughtful leaders that understand a maturing Christian faith."
Sterling student-athletes participated in different service events, giving the athletes an opportunity to serve local and international communities. Love Sterling was an event in which students and student-athletes donated hours to improving the Sterling community through community improvement projects. Women's soccer players put on a soccer clinic for 115 youth participants that gave the athletes a chance to witness through sport while Men's soccer players traveled to Kenya and shared the Gospel through soccer.
Champions of Character is a nonprofit organization with the mission to change the culture of sport. They seek to replace the current cycle of cheating, trash talking, taunting and out of control behaviors found in today's sports culture with integrity, respect, responsibility, sportsmanship and servant leadership