Sterling College Senior Directs "The Quality of Life" November 5 and 6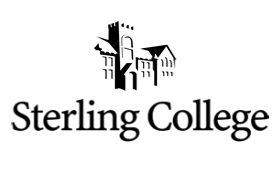 "The Quality of Life," written by Jane Anderson and directed by Sterling College senior David Ireland, will be performed Friday and Saturday, Nov. 5 and 6, at 8 p.m. in Culbertson Auditorium on the Sterling College campus.
In "The Quality of Life" Dinah and Bill are coping with the loss of their only child. They find comfort in their faith in Christ. They take a weekend trip from their home in Ohio to visit Dinah's cousin, Jeannette, and her husband Neil in California. Jeannette and Neil are dealing with the loss of their home to a wildfire, but they are also faced with a much greater struggle in Neil's sickness. The two couples discover they have very different ways of facing their difficulties, and they struggle with these differences in the midst of their own journeys through grief.
SC senior David Ireland is directing this show as a senior project in partial fulfillment of a degree in theatre arts. Ireland is from Norco, Calif., and has participated in SC theatre since his first year at Sterling.
"The Quality of Life" runs Friday and Saturday, Nov. 5 and 6, at 8 p.m. Tickets are available at the door. The box office opens at 7 p.m. and doors open at 7:30 p.m. Ticket prices for adults are $5. Tickets for students, children and seniors are $3. Some content in this play may not be suitable for younger children.