Sterling College Student Matt Jaderston Accepted into the Peace Corps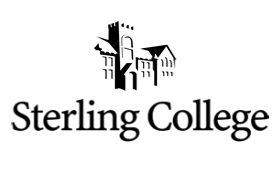 Determining what direction to take after graduation can be a tough experience for a college senior. For Sterling College student Matt Jaderston, his future is no longer a mystery as last month he found out he has been accepted into the United States Peace Corps. Jaderston is an English major from Sterling, Kan., and is the son of Dean and Julie Jaderston.
Jaderston first heard about the organization from a friend and decided to apply. "A friend of mine has been serving in the Peace Corps in Guatemala" said Jaderston. "I was looking for a way to go overseas without raising a bunch of money, and from his experience, I knew the Peace Corps was a solid option." Though having gone on several missions trips during his time at Sterling College, Jaderston desired an opportunity to gain the full exposure of living in another culture.
The Peace Corps, officially established in 1961, began when then Senator John F. Kennedy challenged students at the University of Michigan to serve their country in the cause of peace. Since then, over 200,000 volunteers have served in the Peace Corps in 139 host countries. There are currently over 8,000 volunteers serving in six program areas: education, youth and community development, health, business and information and communications technology, agriculture, and environment.
Despite being accepted, Jaderston is still unsure of where he will be serving, though he is currently nominated to serve in Eastern Europe. He sees teaching others conversational English, English as a foreign language, or content-based English as a way to use his degree to help others.
His professor agrees. "The Peace Corps will be an excellent opportunity for Matt to share his gifts with people in Eastern Europe. He is an amazing and talented young man and will make a significant change in the lives of the people he teaches," said Dr. Felicia Squires, associate dean and associate professor of language and literature.
Even though he will be away from home for a long period of time, Jaderston is looking forward to the experience. "I feel good about it, considering I've been in Sterling for the last five years of my life. I'm ready for a change of scenery. It's an opportunity to see the world and be stretched in my abilities...plus, I love flying in airplanes."