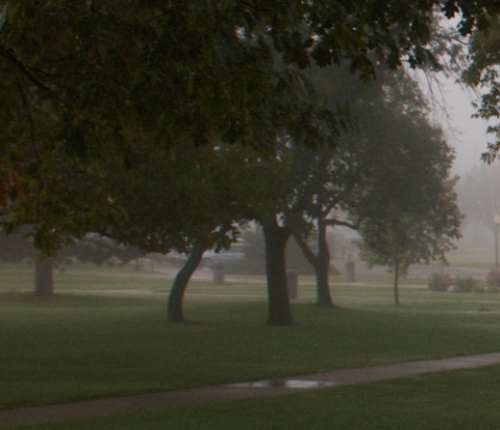 The Difference You Made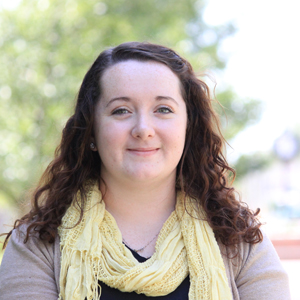 Alex Lawhon-Bush
"When choosing to come to Sterling I never would have imagined I would have such opportunities for growth and leadership. Sterling has helped me develop a passion to lead and to serve and allowed me to hone in on this through mission trips, competing on the debate and forensics team, serving as president of the campus activities board and now serving as the director of campus activities on the Student Government Association. Learning to lead in a Christian environment has really changed the way that I think about leadership and something I want to share with others when I leave Sterling. I am really grateful and blessed to have had these opportunities and don't think I could have gotten them at any other college."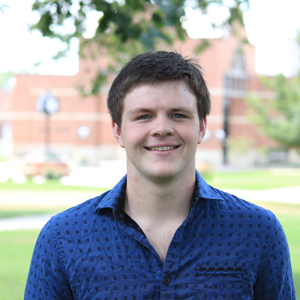 Taylor Fair
"When I started looking for colleges, I wanted a college that would enhance my education and would be a catalyst for me to grow in my walk with Christ. Sterling's amazing atmosphere was exactly what I was looking for. Sterling College possesses a quality that few others do: a true sense of community and togetherness in Christ. I greatly look forward to experiencing what Sterling has to offer: faith, education, and community."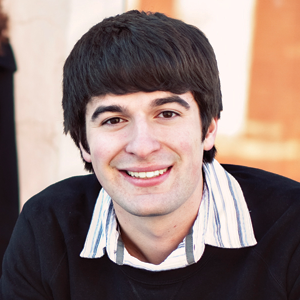 Adam B.
"Sterling has done more for me than other more 'elite' colleges can do for anyone. Sterling has not only given me a solid education in the field of my choosing, but they have helped me discover myself. I am a completely different person now than I was when I graduated High School. And for this I am extremely grateful that Sterling has offered me more than just a dipolma."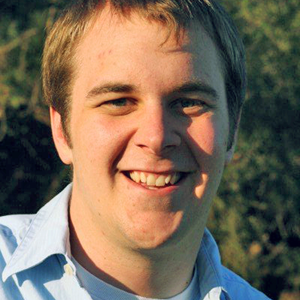 Alex Underwood
"I credit Sterling's education program for completely preparing me to handle every aspect of teaching. The education professors model good teaching in their classrooms and obviously care for each of their students. I could go onand on about how much respect I have for these people. Even when I began my career and had questions or needed help, Dr. Ritterhouse and the other faculty havebeen there to rely on. What a great support team!!"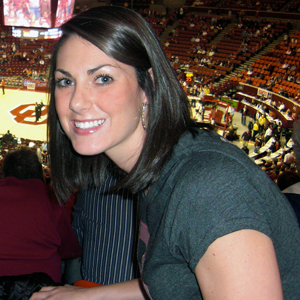 Taylor Harrison
"Sterling College not only helped me become an educator, it prepared me for obstacles that might arise during my first year of teaching. Sterling College helped me be confident in my own skills as a teacher."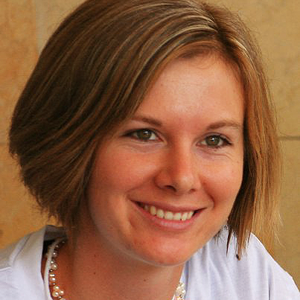 Rachel Dunham
"Life after college has been foreign - literally - I loveit. I learned so much in my classes at Sterling College, but being in medical school overseas means I have new challenges daily. Sometimes it is overwhelming, but I think that's where God wants me - trusting Him. As I'm faced with different hurdles - planning meetings, attempting to communicate in another language, or just listening to a friend who's struggling - I remember Sterling, the mentors who truly exemplified servant leadership, and I'm so thankful for the ways God used Sterling College to grow and prepare me."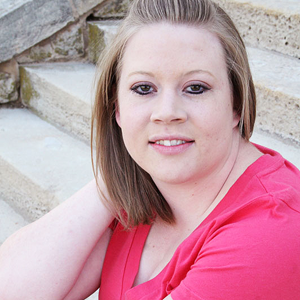 Bonnie Windle
"After a campus visit I knew Sterling College was where I belonged. During my time at Sterling I have made lifelong friendships, further developed my passion for art, and participated in track and field. The faculty has made a huge impact on me, especially Professor Kathy Glynn. She has been a great mentor, both academically and personally. Most importantly, I have come to know God better, and my relationship with Him is so much stronger than when i came to Sterling."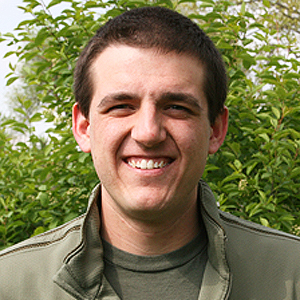 Paul Brandes
"Coming from a large Chicago area high school with 1,000 students in my graduating class, I was not sure how I would adjust to Sterling. I looked at a couple other colleges that were closer to home, but once visited Sterling I felt a connection and wanted to go there. Through my time at Sterling, my calling to ministry has grown. After four semesters of Greek under Dr. Craig Smith and lengthy theological discus-
sions with Professor Tom Bronleewe, I feel well-prepared for my next step beyond Sterling College. I plan on enrolling in seminary after I graduate and am excited about serving God through the church."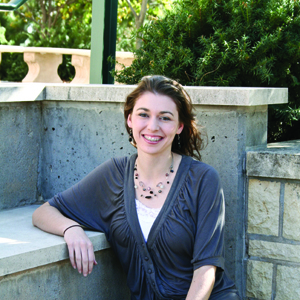 Emily Zerger
"Coming into Sterling from a similar-size town seemed like the perfect fit, but I had no idea just how perfect it really would be. Over time, God has used this school to break through to me on many different levels. Sterling College has allowed me to find myself and my own identity through Jesus Christ. Throughout this process, I have developed the desire to share my heart with others, as well as the heart of Christ. Due to Sterling's servant leadership attitude and heart for missions, I have learned just what it means to be a light and to share Jesus Christ with the world."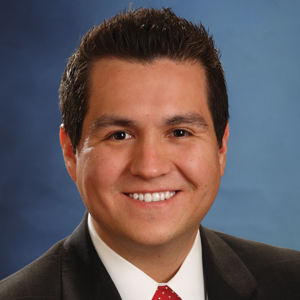 Rigo Medina
"My Sterling College experience was truly memorable and life changing. The spiritual and intellectual philosophy of SC helped me to learn how to accept and overcome life challenges in a positive, productive way. Growing up in Pasadena, California and moving to Sterling, Kansas was kind of a culture shock at first. Once I started to meet and learn about the amazing people at Sterling, I knew this was going to be a special four years. The knowledge I received in the classroom and the life experiences I had on the football field have been invaluable. I am very grateful to the Sterling College faculty for their direction and guidance that placed me on the right path to make a difference." and help others to lead successful lives."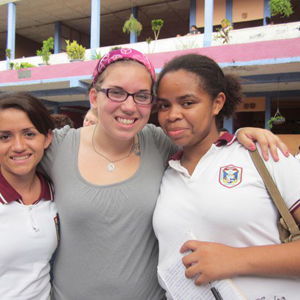 Laura Allen
"Going to Guatemala was one of the most enriching experiences of my life. I could never put into words how much I cherish the people I met and the experiences I was able to have as a result of this trip. I learned that one should never let anything such as a different language, culture, or belief stop one from reaching out and making connections in the name of God. It's crazy how much you can have in common with someone from a completely different part of the world!"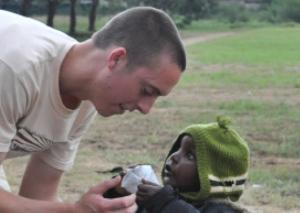 Cuyler Prichard
"God has showed me many things through this trip to Kenya. He has showed me how to be a more gracious giver and how to be joyful always. How showed me how to be content with what I have and as Philippians 2:14 states, to do everything without complaining or arguing."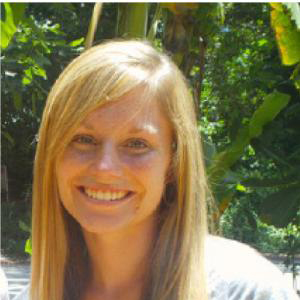 Katie Turner
"The mission trip I went on to Thailand was an amazing, faith-changing experience. Being over there opened my eyes to the hold that Satan has on this world while at the same time giving me an opportunity to witness the love and mercy the Lord has for His people. Traveling halfway around the world was out of my spiritual comfort zone but being there required me to truly lean on Him and my other group members."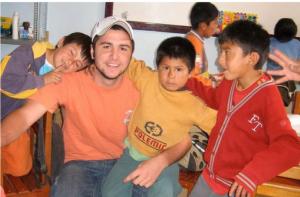 Luke Redmon
"China was absolutely one of the most amazing experiences of my life! Though the government does not allow anyone to share their faith openly over there, God still allowed us to do it. On this trip God showed me once again how great and mighty He is! In fact He provided the opportunity to share multiple times how awesome He is. Even when everything and everyone was against Him, His plan can never be stopped!"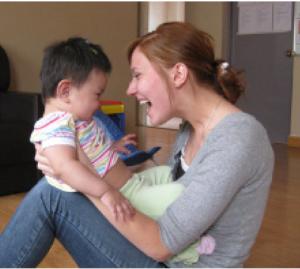 Missy Larson
"In the two and a half weeks that I was blessed to spend in China this past summer God was revealed to me in ways that I never thought possible. His Spirit moved and shaped me into becoming a bold proclaimer of the name Jesus Christ. It was evident that His love was thick and moving throughout the lives of the Chinese people I encountered. God unmistakably taught me about the ultimate power of prayer while serving in China."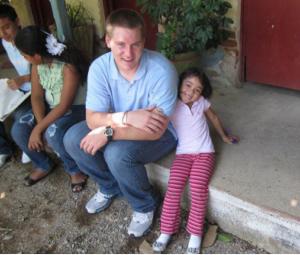 Wes Cates 
"I was radically impacted and encountered by God this past summer in Guatemala. I was able to see the one, true God perform a miracle straight from the New Testament, right in front of my face! The Lord multiplied the food that we gave to hungry villagers, and when you think about it, it required a minuscule amount of His power to do something so mind-blowing to us. My faith was stretched and grew like nothing that sitting at home could ever have done for me."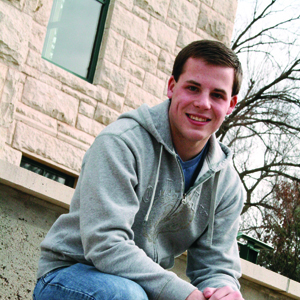 Nathan Ehresman
"The factors that drew me to Sterling were the accessibility of the professors and the personal attention they give, the strong sense of community on campus, and – most importantly – the strong Christian atmosphere. I have emerged from my first semester already admiring and conversing regularly with two professors who are helping show me how to develop my faith as I grow into a leader desiring to serve the world."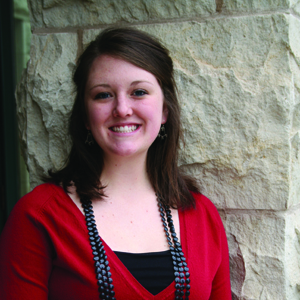 Addie Swihart
"When Sterling presented a chance to go to Chicago to complete my student teaching, I jumped at the opportunity. I wanted to try something different from what I had experienced most my life: a small, rural town made up mostly of middle class. Sterling College encouraged me to move beyond my comfort zone to get a glimpse of other cultures that I knew little about. After this experience, I feel equipped and comfortable living and teaching in a city. I'm not sure where I'll go from here, but I am confident that after Chicago, the sky is the limit!"