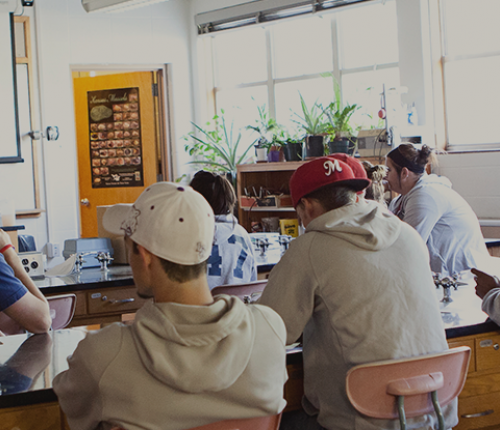 Biology Student Accomplishments
Congratulations to our biology students for the following accomplishments!
Tyler Deutscher '13 – Pursuing a doctorate in physical therapy from the University of Saint Mary in Leavenworth.
Randi Morris '13 – Pursuing a M.S. in Biochemistry from Kansas State University
Adam Haskin '13 and David Spencer '13 – Student research presented at the 145th annual meeting of the Kansas Academy of Science.
Erin Roseveare '11 - Acceptance in the University of Kansas Medical School.
Leonore Enfield '11 - Student research accepted for presentation at the 143rd annual meeting of the Kansas Academy of Science.
Scott McCaulley '10 – Graduated from the University of Oklahoma Physical Therapy Program, a US News & World Report top 50 ranked school
Rachael Svaty: Acceptance into the University of Kansas School of Medicine Scholars in Rural Health Program
Leonore Enfield: Awarded the 2010 Kansas Academy of Science Undergraduate Research Grant for the research project: "The influence of prairie restoration on small mammals at Quivira National Wildlife Refuge"