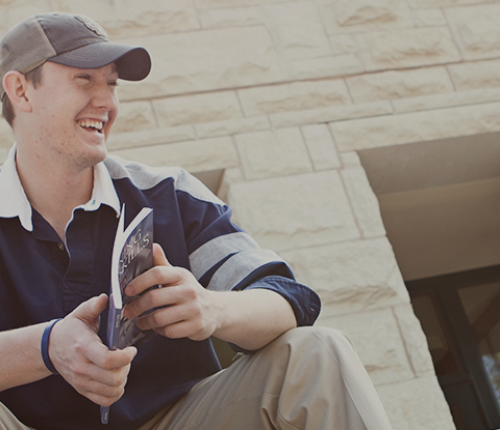 Family Education Rights and Privacy Act (FERPA)
Family Education Rights and Privacy Act (FERPA)
What is FERPA (Family Educational Rights and Privacy Act)?
The Family Educational Rights and Privacy Act of 1974, as amended (sometimes referred to as the Buckley Amendment), is a federal law that protects the privacy of education records of all students enrolled in schools beyond the high school level. Schools are required to maintain that privacy, primarily by restricting release of records and the access provided to those records. Any educational institution that receives funds under any program administered by the U.S. Secretary of Education is bound by FERPA requirements. Institutions that fail to comply with FERPA may have funds administered by the Secretary of Education withheld.
How does the USA Patriot Act amend FERPA?
President Bush signed the "Uniting and Strengthening America by Providing Appropriate Tools Required to Intercept and Obstruct Terrorism Act" on October 26, 2001. Section 507 of the USA PATRIOT Act amends FERPA by permitting institutions to disclose, without the knowledge or consent of the student, personally identifiable information from the student's education records to the Attorney General of the United States or his designee in response to an ex parte order (one filed without notice to the student) in connection with the investigation or prosecution of terrorism crimes. Also, the school is not required to record such disclosures.
Military Access to Education Records?
The Solomon Amendment (10 U.S.C. § 982; 32 C.F.R. 216, 65 F.R. 2056) is not a part of FERPA, but it allows military organizations access to information ordinarily restricted under FERPA for the purpose of military recruiting. Specifically, the Solomon Amendment permits Department of Defense entities to physically access institutional facilities to recruit students, and to obtain students' names, addresses, phone numbers, age, class, and degree program once every term. Institutions are exempt from these requirements if they do not collect this information, or if they do not normally provide this information to prospective employers. The Solomon Amendment only applies to enrolled students over age 17.
Institutions that violate the Solomon Amendment risk loss of funding from several federal agencies, including the Departments of Defense, Education, Health and Human Services, and Labor. If a component of the institution violates the Solomon Amendment, larger system funding may be affected.
What are education records?
Under FERPA, education records are defined as records that are directly related to a student and are maintained by an education agency or institution or by a party acting for the agency or institution. The information may be recorded in any way, including, but not limited to, handwriting, print, computer media, videotape, audiotape, film, microfilm, microfiche, and e-mail.
Education records DO NOT include:
records or notes in sole possession of the maker, used only as a personal memory aid and not revealed or accessible to any other person except a temporary substitute for the maker of the record (this might include notes an instructor makes while providing career/professional guidance to a student)
records made or maintained by physicians, psychiatrists, psychologists, and other health professionals and paraprofessionals that are used only in connection with treatment of students
employment records when employment is not contingent on being a student, provided the record is used only in relation to the individual's employment
records created and maintained by a law enforcement unit of the institution used only for law enforcement purposes
post-attendance records, i.e., information about a person that was obtained when the person was no longer a student (alumni records) and does not relate to the person as a student.
What is directory or public information?
FERPA allows institutions to identify certain types of information called "directory information" that may be disclosed without student consent at the College's discretion.
Sterling College has designated the following information as directory information and will release this information upon request, unless students have restricted their directory information via the FERPA Information Release Form.
Directory information at Sterling College is defined as:
student's name
address
phone number
e-mail address
major field of study
dates of attendance
enrollment status (e.g. full time/part time)
participation in officially recognized activities and sports
weight and height of members of athletic teams
degrees and awards received (such as Dean's Honor Roll)
the last school attended by the student
Restricting Release of Directory Information
According to FERPA, a student has the right to withhold the release of directory information. Sterling College students initially give or withhold consent via the FERPA Information Release Form during the enrollment process. A "no release" applies to all elements of directory information.  Sterling College does not apply a "non-disclosure" differentially to the various directory information data elements. Request for non-disclosure will be honored by the college until removed by the student. Students may change their decision by notifying the Registrar's Office in writing.
Students who wish to restrict directory information should realize that their names will not appear in any College publications. Also, scholarship committees and the like will be denied any of the student's directory information and will be informed that we have no information available about the student's attendance at Sterling College. Also, having a "no release" on your record will preclude release of information to parents, prospective employers, news media, honor societies, student loan providers and other sources outside of the institution.
Who has access to non-directory information?
With several exceptions provided by FERPA, Sterling College cannot release personally identifiable non-directory information in an education record without prior written consent from the student. Some examples of non-directory information include:
date and place of birth
religious affiliation
citizenship
disciplinary status
ethnicity
gender
grade point average (GPA)
marital status
SSN/student I.D.
grades/exam scores
test scores (e.g., SAT, GRE, etc.)
Sterling College protects the privacy of all enrolled students. If students choose to allow an individual permission to access to their education records, they must do so filling out a FERPA Information Release Form.  This form can be filled out for a "one time release" or for the duration of the students' enrollment.
The student's prior written consent is not required to disclose non-directory information under the following circumstances:
Access by parents of a student who is under 18 years of age as defined in Section 152 of the Internal Revenue Code of 1986. Parents must make the request in writing and present evidence to Sterling College that they claim the student as a dependent, in the form of a copy of his/her latest federal income tax return.
Access by school officials whom the institution has determined to have a legitimate educational interest.
Access by school officials at other schools where the student seeks to enroll.
A "school official" is any person employed by the College in an administrative, supervisory, academic, research or support staff position (including law enforcement unit, health staff, and student workers); a person or a company with whom the College has contracted (such as an attorney, auditor, or collection agent); a person serving on the Board of Trustees; a person assisting another school official in performing his or her tasks. A school official has a "legitimate educational interest" if the official needs to review an education record in order to fulfill his or her professional responsibility.
Access for the purpose of awarding financial aid. Personally identifiable information may be required to determine eligibility for aid, the amount of the aid, the conditions for the aid, or to enforce the terms or conditions of the aid.
Access by the Principal Designated School Official (PDSO) and/ or the Designated School Official (DSO) to international student information as defined in The Federal Register 8CFR Section 214.3(g). The Bureau of Citizenship and Immigration Services requires the PDSO/DSO to update the federal SEVIS database every semester or every time a change occurs in an international student's record.
Access for the purpose of responding to a subpoena or an ex parte order. All subpoenas and ex parte orders must be delivered to and reviewed by the Vice President for Academic Affairs, before any information can be released.
What about parents?
Occasionally, a parent will request information from a student's education records or a copy of the student's transcript.  "Parent" is defined by FERPA as "a natural parent, a guardian, or an individual acting as a parent in the absence of a parent or guardian.  Under FERPA, institutions are not required to disclose such information to the student's parent, but may do so if:  (a) there is written consent to the disclosure from the student, or (b) the parent requests the information in writing and provides evidence that the student is his/her dependent, or (c) the student has violated a Federal, State or Local law or any rule or policy of the College regarding the use or possession of alcohol or a controlled substance, provided that the College has determined that the student has committed a disciplinary violation with respect to that use or possession and the student is under the age of 21 at the time of the disclosure.
If the procedure indicated under (b) is followed, Sterling College has adopted the practice of asking the parent to establish dependency by providing a copy of his/her latest federal income tax return.  Confidential information on the return may be expunged, provided that the information that remains is sufficient for the College to see that the parent has claimed the student as a dependent.
What about a health or safety emergency?
The U.S. Department of Education made a conscious decision in 1988 to allow colleges to determine whether there is, in fact, a health or safety emergency that justifies disclosing non-directory information without the student's written consent. Sterling College considers the following criteria in determining whether an emergency situation exists:
Is the emergency a serious threat to the health or safety of the student or other individual(s)?
Is the information to be disclosed necessary to meet the emergency?
Are the parties to whom the information is to be disclosed in a position to deal with the emergency?
Is time of the essence in dealing with the emergency?
Contact Student Life for assistance in evaluating potential emergency situations.
Student's Right to Inspect, Review, and/or Correct his/her Records
Any student may file a written request with the Office of the Registrar, to challenge and amend the contents of education records which the student considers to be inaccurate, misleading, or otherwise in violation of his/her privacy or other rights.
A student may not challenge grades assigned in courses of instruction via this section.
Sterling College's Annual Notification to Students
Consistent with its obligations under FERPA, Sterling College annually notifies students and their parents of the rights accorded them by FERPA. Sterling College will inform students by placing a notice about them on the HUB, and on the Registrar link on the Sterling College website. For Annual Notice, go to https://www.sterling.edu/academics/registrar/FERPA.
Comments/Questions
General questions and comments may be directed to the Registrar's Office at:
125 West Cooper
Sterling, KS  67579
ATTN: Registrar
You may also phone the Registrar's Office at (620) 278-4280
Filing a Complaint
If a student feels that the institution has not fully honored his or her privacy rights under FERPA, a written complaint may be filed with the Family Policy Compliance Office, U.S. Department of Education, 400 Maryland Ave. SW, Washington, DC 20202-4605. The Family Policy Compliance Office investigates each timely complaint to determine whether the educational agency or institution has failed to comply with the provisions of FERPA. A timely complaint is defined as an allegation that is submitted within 180 days of the date of the alleged violation or of the date that the complainant knew or reasonably should have known of the alleged violation.
Adapted by permission from USC and NYU.