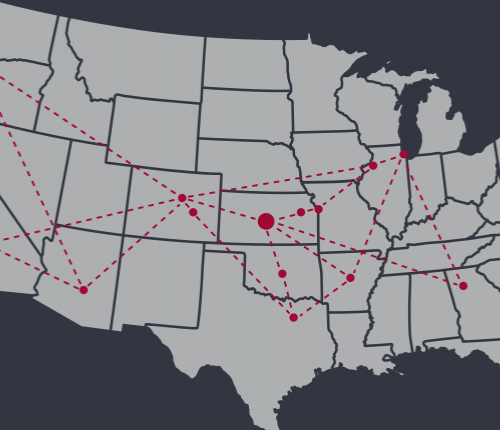 Alumni Events
We hope you will connect with Sterling this year! Whether it is an event on campus, a gathering at a coffee shop in Colorado, or a baseball game in Texas, the Alumni Association hosts events all across the country, all throughout the year. 
Do you have a recommendation for an event in your area? Would you like to host a networking event in your home or place of business? Let us know! Simply email the Alumni Association at alumni@sterling.edu.
Upcoming Events:
WARRIOR WOOD & WEDGE GOLF TOURNAMENT: June 20
NORTHERN COLORADO: Dinner  & Show and Social Mixer: August 4-5
DODGE CITY: August 6
ALUMNI SOCCER GAMES: August 20
MISSISSIPPI VALLEY ALUMNI CHAPTER MEETING: September 9
WARRIOR FEST: September 17
HOMECOMING: October 13-15
KANSAS CITY: Ice Staking and Social Mixer - December 9-10
 
---
The Alumni Association kicked off the 2016 year with an alumni event at Hatch Studios in Hutchinson for Young Alumni Couple's. We had a blast! Thank you Matt '10 and Tillie (Wilbeck) '13 Ehresman, Kelly fs 11 and Alexandria (Lawhon-Bush) '13 Johnson, Vance '13 and Paige Stegman and Dustin '10 and Alexandria (Broeker) '15 Johnson for joining us for a Couple's Paint Night! Check out photos from the evening in our Hatch Studios: Couple's Paint Night Gallery.
---
Joining us for an afternoon of family fun at The Alley in Wichita were: Mary (Horton) Knecht fs68, David '74 and Pam Fullinwider, the Honorable Judge Eric Commer '77, David '88 and Jake Landis and Jake's friend, Jon, Margie (Milton) '85 and Amelia Reiling, Glenna (Louk) '05, Daniel, Anthony, Andrew, Addison and Allison Hass, Christina '08, Brian, Natalie and Will Youngers, and Jaron '12 and Izaiah Irvin. Thank you! It was a blessed time with Warrior families. View our photo album from this event: Alumni & Legacy Family Event.
---
It was a fun weekend in Arizona with absolutely beautiful weather and even better fellowship with alumni friends and families. A special thanks to Clifton '01 and Jenny (Lewis) '01 Boop for hosting our Thursday night alumni gathering at their restaurant, Legends Bar & Grill, in Anthem. It was a joy to see you - Beryl Elwood '56, Tom McKown '62, Wiley Larsen '94, Clifton '01 and Jenny (Lewis) '01 Boop, Sal '01 and Mary (Kinyon) '03 Montes, Kevin '02 and Brittany Smith, Elsa Fuentes '15 and Adriana Ortiz '15! 
---
Reigning in their creative skills, alumni ladies from around the Sterling/Hutchinson area joined together for a Ladies Paint Night at Hatch Studios in Hutchinson. Thank you Kara (Stineman) Smith '14 for hosting, and thank you Elisabeth Gafford '10, Erica Nua '14, Kaylee Beutler '14 and Mackenzie McGuire '14 for joining us! We hope you had a great time! Check out our Ladies Paint Night at Hatch Studios Gallery. 
---
Thank you President Scott Rich, Mason and William, DJ Kauffman '91 and Sam, Annette (Jansen) Van Bruggen '95 and her clan - Carson, Carson and Bo, Wendy (Wiloughby) Neill '99 and her clan - Brock, Mace, Jeffrey, and Bradley, Jaron Irvin '12, Kaedra Dixson '12, Jennifer Fruechsting and Kerry Balch for joining the Alumni Association at Winter Jam Tour Spectacular 2016 in Wichita! It was a blessed time worshipping our Lord. View our SC Winter Jam Tour Spectacular Photo Gallery. 
---
Thank you to all our Midwest alumni who joined us at one or several of our events the weekend of March 31- April 2! It was a joy to spend time with you and reconnect. 
 
---
Even though the weather was a little more soggy than we had anticipated, the 7th Annual Love Sterling was a success! With the help of roughly 335 volunteers, we were able to complete 35 service projects around the Sterling. Thank you! It is a blessing to be a blessing to this community. 
---
What a pleasure it was to meet and greet the alumni families who made it to the Dallas alumni weekend! Thank you for your attendance and continued support of Sterling College.
---
Sterling College alumni gathered for dinner at Hard Rock Cafe and a Colorado Rockies baseball game in Denver, Colorado on June 10th and 11th. If you missed this event and live close by Sterling College alumni will be back in Colorado August 4th and 6th for the Northern Colorado Alumni events. Thank you for a great weekend and we hope to see you and your families again soon!
---
The 20th Annual Sterling College Warrior Wood and Wedge Golf Tournament will be held on Monday, June 20, 2016 at Sand Creek Station in Newton, Kansas. The tournament format will be a four man best-ball scramble. There are only a total of 128 spots available for golfers. Online registration is now open through Ticketleap. 
On the day of the event, check-in and warm-up will begin at 9 a.m. with instructions to the players at 9:45 a.m. At 10 a.m. the tournament will begin in shotgun fashion. A dinner buffet and awards presentation will follow the event at 3:30 p.m. All during the day, a silent auction will feature various memorabilia and experiences. For more information about the tournament, click here. 
Monday, June 20 | 9 a.m.
Sand Creek Station | 920 Meadowlark Drive | Newton, KS 67114
Individual Golfer: $125. Team Foursome: $500. 
Interested in sponsorship? Click here for more information.
---
Even though we won't be calling this alumni weekend "Warriors in the Woods," we will still be making a trip to our northern Coloradans. We hope to see our alumni and their families at the event(s) below:
Alumni Dinner & Show
Thursday, August 4 | 6 p.m.
Candlelight Dinner Playhouse | 4747 Marketplace Dr. | Johnstown, CO 80534
Adults: $49.50. Student (13-18): $39.50. Children (5-12): $29.50.
Only 12 tickets available. 
Enjoy a special evening out with your family, friends and fellow alumni at the Candlelight Dinner Playhouse, featuring a delectable 3-course meal and live performance of The Wizard of Oz. Registration includes dinner and admission to the theatre production. Note: Appetizers, beverages, desserts and upgraded entrees are an additional fee and can be managed at the time of the event.
Pre-registration is required and may be made online using Ticketleap. Guests may also call the Alumni Office at 620-278-4228 to register. 
Alumni Family Gathering & Picnic
Saturday, August 6 | 11 a.m. - 1 p.m.
Dwayne Webster Veteran's Park | Shelter #3
401 W. 13th Street | Loveland, CO 80537
Join the Sterling College Alumni Association for a family-friendly potluck picnic! SC will provide the brats, dogs, burgers and toppings, and we invite our guests to bring a side dish for all to enjoy. RSVPs are strongly encouraged and may be made online through Ticketleap. Guests may also call the Alumni Office at 620-278-4228. 
---
Join us in the Old West for a little pre-rodeo Sterling College alumni gathering. Details below:
Pre-Rodeo Alumni Gathering
Saturday, August 6 | 5:30-7 p.m.
Central Station Bar & Grill | 207 East Wyatt Earp | Dodge City, KS 67801
RSVPs only
Before the big show starts, Sterling College alumni are invited to join Sterling College representatives for a pre-rodeo gathering at Central Station. Reconnect with your Alma Mater, share stories and celebrate the future of the College. Immediately following, for those interested, we invite you to join us at the Dodge City Roundup Rodeo for an evening of entertainment.
RSVPs are strongly encouraged and may be made online through Ticketleap. Guests may also call the Alumni Office at 620-278-4228 to RSVP.  
---
Check back soon for more details about the Alumni Soccer Games. 
---
Alumni, parents, and friends are invited to join the Mississippi Valley Alumni Chapter for their bi-annual meeting on September 9 in Aledo, Illinois. Please RSVP to Linda (Gilmore) Tank '76. 
Mississippi Valley Alumni Chapter Meeting
Friday, September 9 | 6 p.m.
Trinity Presbyterian Church of Aledo (PCA) 
780 State Highway 94 | Aledo, IL 61231
---
Every September the Sterling Chamber of Commerce sponsors Warrior Fest in downtown Sterling, Kansas. It's a fun celebratory event that welcomes back students as well as introduces new students to the Sterling community. SC football players sign photos for young fans, Main Street Sterling hosts a food contest and vendors and local businesses participate with a variety of street sales and games. We hope you can join us for this fun annual Sterling community gathering! For more information, please refer to the Sterling Chamber of Commerce website. 
---
Check back this summer for details about Homecoming 2016.
---
Check back in September for more information about this alumni gathering. 
---