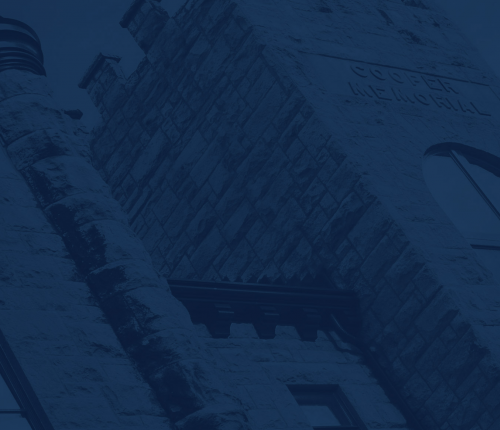 Frequently Asked Questions - COVID-19
FREQUENTLY ASKED QUESTIONS:
ACADEMICS
Will on-campus classes resume this semester?
Students will complete courses remotely using online technology.
Technology Requirements
In order to complete your academic requirements for the semester, you will need access to a reliable computer and stable internet access. If you live in or near Sterling, campus computers will be made available to you for your use at Mabee Library. Please contact Laurel Watney, director of library services, at lwatney@sterling.edu for library hours when these computers can be utilized. 
Please login to Canvas at https://sterling.instructure.com/login/ldap to access your coursework requirements. 
How will courses with labs, studios, performances, or other hands-on projects required for credit be completed?
Your faculty are committed to developing creative, realistic solutions for meeting all of course requirements. You will hear directly from your instructors via email and through Canvas about how to proceed.
Do I attend class during the regularly scheduled time?
A few classes may still meet virtually at the regularly scheduled time, but most will not. Each professor will give clear instructions on the expectations for class attendance and participation.
What if I have issues with Canvas?
Students who are struggling to log in to Canvas to access courses should first email Gilmore Solutions and request a password reset: support@gilmoresolutions.com. For other Canvas-related issues, contact Will Teufel, director of online learning, via email at wteufel@sterling.edu. 
What tutoring services are available?
Virtual Academic Success services are available. Please contact Estephany Moncada, director of academic success, via email at estephany.moncada@sterling.edu. 
How will I enroll for my Fall 2020 classes?
We want you to focus on finishing your courses this semester. Faculty advisors will have your fall enrollments in place by April 17 and it will be visible in your MySterling under Student Schedule, My Course Schedule, Term FA 2020. Please connect with them via email, if you would like to adjust your fall schedule. For Interterm and Spring enrollment, advising will take place in October when you return. 
Will the library remain open?
The library and other campus buildings will not be accessible to students when classes are moved remotely online. The Mabee Library is currently open to students with technology needs. Yet, we will enforce social distancing measures and allow no more than 10 people at a time. We will close if mandated to do so. However, most of our library resources can be accessed remotely at: http://research.sterling.edu/mabee. 
Will the college hold a graduation ceremony?
Update - April 17: Commencement is a very special time for our graduating seniors to be celebrated for their accomplishments. We want you to have that time and that experience where we can celebrate our graduates. This year the circumstances in the world right now make it impossible to meet as originally planned. Therefore, we are announcing that Sterling College's Commencement, originally scheduled for Saturday, May 16, has been postponed. However, we are committed to providing an on-campus Commencement celebration, when safe to do so. 
Original: The College will announce a decision about Commencement in the coming weeks. It is our desire to honor graduates to the best of our ability given any restrictions that are in place at the local, state or federal level. 
How will I get my diploma?
Diplomas are always mailed to home addresses about six weeks following Commencement.
 
STUDENTS
Is campus open?
Yes. While students have been asked to leave dorms, staff will continue to provide services both in-person and virtually.
Will offices remain open?
The administrative offices will be open unless the threat of COVID-19 continues to spread and it is a threat to the safety of the campus. At that time, employees may work from home.
When can students come get personal belongings from resident halls?
Kansas student residents are encouraged to checkout by Saturday, March 29. Once it is safe to do so, all other students will be able to complete the checkout process at a later day in the spring semester. Further information will be sent to students via email from the Office of Student Life.
Once you have been approved for the checkout process, students must complete the Screening Form, receive clearance from the campus nurse and schedule a checkout appointment with their resident director. 
If you have additional questions, contact Tess Cannon at tess.cannon@sterling.edu in the Office of Student Life.
What will happen to my sports eligibility?
No spring sport student-athlete will be charged a season of competition. Any spring sport student-athlete who was enrolled full-time in 2020 will be awarded two additional semester terms of attendance or the equivalent, according to a statement released by the NAIA. Please contact your respective coach if you have specific questions.
Will resident halls be closed for the remainder of the semester?
We will make available limited housing for those who are unable to leave campus.
Are there dining services for the remainder of the semester?
No, unfortunately the cafeteria will remain closed for the remainder of the semester. 
What if I can't go home now?
Students who are unable to go home are allowed to stay in the residence halls. These students need to coordinate with the Office of Student Life. However, students staying in the residents halls are not allowed to travel outside of Rice County.
Will packages and mail be forwarded from school to home?
Please email Mr. Brian Foster at bfoster@sterling.edu to submit the address you would like to have your mail forwarded to. All USPS mail and packages will be forwarded. We are unable to forward UPS or FedEx packages.
Will I be allowed to come back if I visit home for spring break?
Students living in the residence halls who travel outside of Rice County will not be permitted to return to campus. Any student traveling outside of Rice County must contact the Office of Student Life.
Can students leave their car on campus?
Students may make arrangements to leave their car on campus and make arrangements to pick up their belongings at a later date. Students should coordinate with the Office of Student Life.
Will my access card be turned off after I temporarily check-out?
Once you have left campus, your access card will be shut off. This will prevent access to those who are not approved to be in the residence halls. When you return to campus students should contact the Office of Student Life to have their access reactivated.
Will the bookstore remain open?
The on-campus bookstore will be open by appointment only for the remainder of the semester by contacting 620-278-4213. The online Warrior Shop is open and available anytime at www.scwarriorshop.com. 
Can I use the gym or other workout facilities?
At this time campus facilities will not be accessible to students.
Are campus events still happening?
No, all extracurricular events have been suspended at this time. 
Will the Freeman Lecture Series still be held?
No, unfortunately not. We hope to have our speaker, Nikki Learner, come to campus for a future event. 
How can I secure housing for next semester?
Information about how to select housing for the fall will be sent out from student life in the coming weeks. New students can secure housing through the housing application found on the admission page of the SC website.
What about the CARES Act?
Sterling College received funds through the Cares Act and will be used to provide the mandated amount of at least 50 percent of the Higher Education Emergency Relief Fund (HEERF) grants to students. More information is available at: Distribution of CARES Act Funds to Students.
PROSPECTIVE STUDENTS
Can I visit campus?
Prospective students will be able to sign up for a Virtual Campus Visit at https://www.sterling.edu/personal-visit-registration. 
Are Jump Start Days - enrollment days cancelled?
We will be moving our Jump Start Day for April to an online format. Students will receive information on how to enroll in classes for fall 2020 in our Jump Start Days for April, May and June.
When will I find out if I've been accepted?
The offices of Admissions and Financial Aid are committed to timely communication. This includes communication about acceptance, visit days, enrollment and next steps.