"The Story of the Bible" for KU's Osher Institute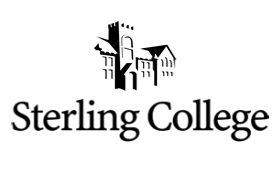 Ted Weis, adjunct lecturer in biblical studies at Sterling College, taught a continuing education course on the Bible to a class of senior adults through Kansas University's Osher Institute.
The course, The Story of the Bible: From Genesis to Revelation, was attended by 35 people over a consecutive three week period at Wesley Towers in Hutchinson. Weis adapted material from his Old and New Testament Introduction courses at Sterling College for this class. "Many of the attendees told me they had never heard the Bible taught in this way. Hearing the Bible as one story about God establishing a kingdom to redeem humanity back to Himself helped students put together the puzzle pieces and see how they all fit into one grand picture," said Weis. He gave the students 12 "Cs" to remember the entire biblical story, and he illustrated it with the religious paintings of artists like Michelangelo, Rembrandt, and Blake. To stir thinking and interest among students, each class opened with a starter question. The class was primarily a lecture class, although many students asked questions during the course of the class sessions.
"Many of the attendees were lifelong church participants and previously familiar with the Bible," said Weis. "This course gave me an opportunity to tap into the wealth of their experiences."
The KU Osher Lifelong Learning Institute is a part of KU Continuing Education, which is administered locally by Jeff Adams of Hutchinson Community College. Member learners, who are 50 years of age and older, come from all backgrounds and levels of education. They create their own programs of personal development and choose from a diverse collection of courses.