"Homeland – A Senior Art Exhibition" opens April 26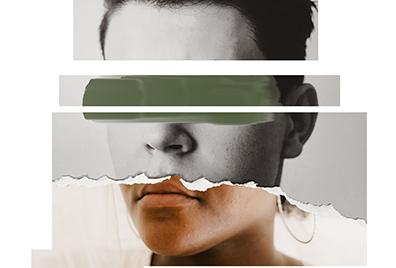 Wednesday, April 18, 2018
Four Sterling College seniors will present their final artwork in "Homeland – A Senior Art Exhibit," opening Thursday, April 26. Each artist will be exhibiting newly created bodies of work centered around ideas related to their "homeland." The public is invited to the reception for Jose G. Chávez, Livvy Dunning, Astrid Johanny Moncada and Brandon Peterson in the gallery of the Art and Media Center from 5-7 p.m. "Homeland" will be on display Monday-Friday from 8 a.m.-5 p.m. April 26-May 11.
"This group of seniors has put together a strong final exhibit as a result of a lot of time and hard work. Their investment in craft really shows and they have worked together to not only make a show that is unique to them as individuals, but has a common theme among their group. I am excited for them to share their work with our community before they graduate," said Assistant Professor of Art and Design Daniel Swartz.
Chávez of Longmont, Colorado, has been a part of the men's soccer team while at Sterling College. He is majoring in art and design with concentrations in graphic design and photography. His final work is inspired by his soccer experience, which is displayed in a series of photographs.
"My work represents the way I live my life; simple, energetic and bold. I have an obsession for making things dramatic in order to create a bold message, and I do this with the most simple details. I think that we now live in a world that is clustered with the same style of images, designs, and photos. I was never a fan of that; I felt like things could be much simpler yet impacting," said Chávez.
Dunning of Yucca Valley, California, is majoring in art and design with concentrations in graphic design, illustration and photography. She has been a student worker in the Office of Marketing and Communication for a semester. Dunning's portion of "Homeland" will include digital illustrations for several national parks.
Dunning said, "I love being outdoors and admiring nature. It is my hope that those who come to see my show will be able to share in my excitement and be inspired to go out and experience some of these places for themselves."
Displaying a series of paintings that represent her ancestors, Moncada of Patterson, California, has used her final exhibit to experiment with art therapy, a field she is interested in pursuing.
"This work of art really opened my eyes to the use of art therapy … ," said Moncada. "Because of this, I am very passionate about the ways in which art can be used to bring healing to people who have encountered traumatic experiences in life."
Moncada is majoring in art and design with a concentration in graphic design and a minor in biology. She has served on campus as a resident assistant and has been a member of Ministry Teams.
Peterson of Apple Valley, California, will display a series of mixed media photo collages that explore the idea of family, people and places.
"This collection reflects on the American household, from marriage to family, and how far it has strayed from God's original plan. Although our family ideals are distorted, there is still beauty shining through the cracks."
Peterson is a student worker in the Office of Marketing and Communications as a designer and photographer. He is majoring in art and design with concentrations in graphic design and photography.
Sterling College is a Christ-centered, four-year college located in Sterling, Kansas, with a mission to develop creative and thoughtful leaders who understand a maturing Christian faith. For more information, visit www.sterling.edu.