Academy Students Serve as Guinea Pigs for SC Psychology Class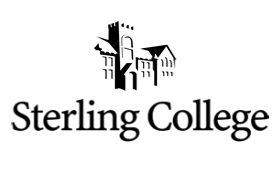 Wednesday, December 2, 2009
"Psychology tastes so good!" This was the reaction of the Sterling Academy students after they acted as guinea pigs for Sterling College's general psychology class. Why did they respond that way? The College students gave them treats and candy to thank them for being such willing test subjects.
The College students also had a good experience. "The kids' answers showed some complex thinking," said Charity Harmon, a first-year student from Wichita. "When we put food coloring in water and asked them if it would taste any different-even though we explained how food coloring worked-they had some interesting reasons for why it would still taste different."
"Their reactions really did fit how the textbook said they would react," said Tory King, a sophomore from Bradenton, Fla. "We poured equal amounts of liquid into differently shaped containers-right in front of them-and they still said the taller container held more."
The Academy students' teacher, Christine Rowland, was impressed by the experiments. "It was very well organized and orchestrated. There were so many different experiments going on at the same time and so many children. It could have been chaos, but the College students had obviously put some planning into it."
"My students were able to perform tests that revealed if real children respond in line with the theories they read in their textbook. It was a fun experience for the children and very informative for my students," said Tom Vessey, assistant professor in the behavioral science department.
The College students were even able to test babies. "The one-year-old picked the happy-face picture over the sad-face picture every time," said Harmon. "All the experiments fit in great with our coursework."