Annual Evening of One Acts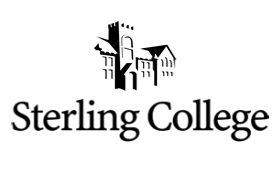 Sterling College Theatre presents six one act plays on Friday, April 11, at 8:00 p.m. in Culbertson Auditorium of Spencer Hall. The evening combines the talent of both experienced and beginner, and involves the collective efforts of over 40 students.
Directed by sophomore Jennie Czuba and written by Chris Sheppard and Jeff Grove Dinner with the MacGuffins, centers around the character James. He just wants some time with his girlfriend; however, he faces repeated interruptions from the MacGuffin family. As if that weren't enough trouble, James comes to realize that there is an entire wall from his house missing and that there is an audience out there watching them! He tries to convince his family that he is not crazy and that the "fourth wall" really is missing, but nobody seems to believe him. Sophomore Kailyn Willse serves as the Stage Manager.
When Shakespeare's Ladies Meet, directed by junior Jean Bosch, brings six of the most renowned Shakespearean heroines to Juliet's garden in Verona to give the naïve maiden advice on how to handle her romance with young Romeo. In the end, however, it is Juliet who plays the teacher in the art of love. The cast includes freshman Cassie Zanone as Juliet, freshman Stacie Armstrong as Portia (from The Merchant of Venice), senior Alyssa Renfro as Katherine (from The Taming of the Shrew), sophomore Sara Kanary as Ophelia (from Hamlet), freshman Amanda Denning as Desdemona (from Othello), and freshman Carolyn Feres as Cleopatra (from Antony and Cleopatra).
Kurt Vonnegut Jr.'s, Who Am I This Time? directed by Paul Brecht, introduces a script that claims to be a comedy where "comedy" is relative. Newt (freshman Parker McMillan) retells the story of Helene Shaw (junior Courtney Van Ravenswaay), an emotionally repressed telephone company employee, as she encounters the famous Harry Nash (senior Justin Dawson), North Crawford's foremost actor. Through their encounters onstage, both characters discover new perspectives of themselves. Sophomore Brian Allen is the Stage Manager.
Three on a Bench, directed by senior Jonathan Bousquette is a short play that follows Harry (freshman Marcus Mull) and Betty (junior Mandy Nichols) as they walk into a park. Harry glances at another women and later fights with Betty. Mrs. Moore (junior Elizabeth Bowling) arrives at the park, joins Harry and Betty on their bench, and eventually helps solve the argument. Officer Callahan (senior Andrew Wallace) plays the policeman who patrols the park.
Directed by sophomore Jordan Ziegler, The Three Old Women's Bet, involves Darcy, Regina, and Willameana, three overly-competitive, country housewives and sisters who can only seem to agree on one thing - they've married the three biggest fools on the face of the earth. Of course, determining which of the three is the most foolish is the ultimate quandary. They agree to a bet at the expense of their husbands, where each of the men is tricked into various acts of humiliation.
Drugs Are Bad written by Jonathan Rand and directed by sophomore Stuart Parman, introduces Brad, who shares his unique journey through adolescence. In an apparent role reversal, Brad's parents seem to serve as the rebels. As the action unfolds we come to find that these seemingly unconventional parents may not have such a spotless past themselves. Drugs Are Bad explores the art and challenges of rearing a child, as well how children learn from (or in spite) of their parents.
The One Act Plays are produced by the Play Directing class of Sterling College. Admission is free to all. No reserved seats. Doors open at 7:30.