Another Record at Sterling College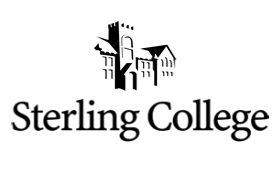 Wednesday, September 23, 2009
It's official. Sterling College has set another new enrollment record-for the second year in a row. Following the official twentieth day enrollment mark on September 22, Sterling College has posted a total enrollment of 722 for fall 2009, the highest in the school's 122-year history. Officials credit the increase to a combination of a large incoming class, a consistent retention rate, and a five-year history of increasing enrollment.
"We have been able to build on the success of the last few years," said Sterling College President Dr. Paul Maurer. "Given the state of the economy this year, we are pleased that students and their families recognize the value of attending a four-year, Christ-centered, liberal arts college and that the quality education provided by Sterling is becoming more widely known.
"We have a creative and committed faculty-we retained 100% of our faculty this year. In addition to our faculty, our staff and coaches are at the College because they want to have positive impact on young people. The enrollment numbers reflect that."
"Everyone worked together to help spread the word about Sterling College," said Dennis Dutton, Vice President of Enrollment. "Faculty and coaches built relationships with prospective new students. These efforts show students that the community aspect of Sterling College is not just something we talk about, but is a reality."
Sterling's enrollment has increased for each of the past five years, from 516 in 2005 to 722 this year. Factors influencing that growth have been the increased efforts of academic departments to recruit and retain students and the development of e.Sterling, an online program that meets the needs of non-traditional students seeking to complete their degrees while working.
Of the total enrollment of 722, 254 are new students and 59 are e.Sterling online students. Students come from 32 states and seven international countries. Male students make up 51% of Sterling's student population, with females at 49%. The top five denominations represented at the College are Baptist, non-denominational, Catholic, Methodist and Presbyterian. Minority students make up 18% of the student population.
"I came to Sterling because my high school choir teacher's son and daughter graduated from here, and he highly recommended it," said Gary Green, a first-year student from California. "It has lived up to what he said it would be. I went to community college for a semester, and the professors didn't know my name when the semester ended. That's definitely not true at SC. The faculty and staff here really want to provide us with a good education."
"SC has a phenomenal education program-which is what I want to go into-and a strong forensics program coached by Ken Troyer, who's done some great things with forensics in this area," said Vance Stegman, a first-year student at SC and the 2009 valedictorian at Lyons High School. "SC is only eight miles from where I grew up, but it's like a whole new world for me, a good one. If high school students are looking for a campus that has great community and a good Christian atmosphere and where students, staff, and faculty hold faith in a place of importance, they should consider Sterling."