Art department hosts printmaking show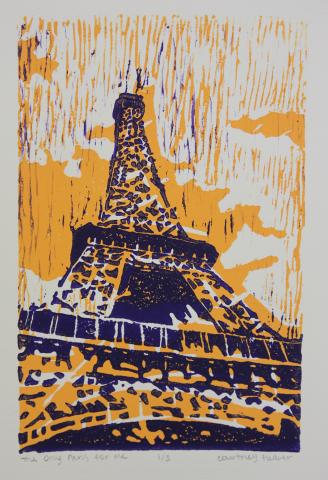 Thursday, January 24, 2013
The Sterling College Art Department will host a printmaking show beginning Thursday, Jan. 31, with a reception from 5-7 p.m. The show features a collection of student work and will be on display until Feb. 12.
The exhibit will showcase the work of students enrolled in the printmaking course held over the interterm session taught by Assistant Professors Hanna Kozlowski-Slone and Daniel Swartz. As a requirement for the class, students made six different projects and did multiple impressions of each. The students focused on using a subtractive process which involved carving into a block of material and inking the block to make a series of prints.
All of the work on display in the show will be available for purchase. Many of the prints will be selling for under $10, as the students desired to create artwork that is not only unique but also affordable.
"We decided to have the students sell their prints so that they can learn how to price their work, get a taste for competition in the marketplace, and have an opportunity to earn money to offset the cost of supplies," said Swartz.
The gallery will be open Monday through Friday from 8 a.m. to 3 p.m. The exhibit will be in the gallery of the Sterling College Art and Media Center at the corner of West Washington and North 8th Street, one block south of the Gleason Athletic Complex.