Art Show Displays Talent of Faculty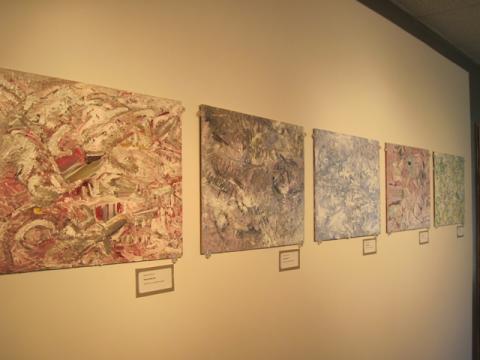 Tuesday, October 11, 2011
Time is running out to see the Faculty Art Show at Sterling College. Showcasing the works of three professors in painting, drawing, and digital illustration, the exhibit has over 25 pieces of art. The exhibit is displayed in the Sterling College Art Building at the corner of West Washington and North 8th Street, one block south of the Gleason Athletic Complex. The work will be on display until October 21, and the gallery is open Monday through Friday from 8:00 a.m. to 3:00 p.m.
"We are proud to have such diverse talents comes together to form the art department," said Dr. Greg Kerr, vice president of academic affairs. "The show emphasizes the wide variety of styles that our students get to experience as they grow as artists. We are pleased with the personal time and effort our professors take to continually develop in their professions, which in turn enriches the classroom experience."
David Harmon, associate professor of art since 2008, is exhibiting a series ten abstract paintings generated in 2011. An ongoing study of world pictographs and petroglyphs moved Harmon to produce the works in this show. The paintings are inspired by his study of mark making where the brushstrokes embody the impulses derived from the artist's intuition and spirituality.
Daniel Swartz joined the Sterling faculty this year as an associate professor of art. He is displaying ten illustrations taken from his final thesis work. Daniel completed his MFA in Illustration at the University of Hartford this previous summer. Six illustrations are from a children's book concept created through the MFA in which he explored and refined his stylistic choices and technical approach. Four other pieces were experiments in mixed media application to match his existing digital work.
 Shawn Cordel, adjuct professor for ceramics and sculpture, teaches full-time as the art teacher for Trinity Junior/Senior High School in Hutchinson, Kan. Cordel has displayed seven drawings of from a larger body of work called, "Reflections." In her artist statement, Cordel wrote that through drawing the portraits of her family, she "found family and myself reflected in one another."