"B-Movies" Take the Screen during Sterling College's Interterm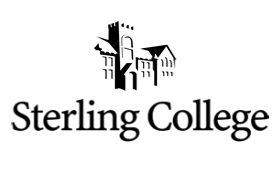 Tuesday, January 18, 2011
Among the usual general education courses offered, Sterling College's interterm session had one notably, yet unusual, class offered this year. From January 4 - 20, 2011, twelve students "went to the movies" by through a course called "B-Movies." The course, taught by Assistant Professor of Mathematics Daniel Callahan, involved screening movies that held topics such as the atomic age, atom bombs and missiles and the threat of imminent nuclear holocaust.
Made between the late 1940s and the mid 1960s, "B-movies" are most commonly classified as low-budget films. These films were initially created as a way of allowing customers to feel that they were getting their money's worth by filling in the second slot in a double feature. The "B" in the title references these movies' common second place status on the double-feature marquees. However, as a result of being paired with successful major motion pictures, B-movies would often return a profit.
Despite being made on a low budget, Callahan argues, "A good many people have found these 'bad' movies to be enjoyable-or they're so bad they're good!" Callahan's class focused on science fiction based B-Movies. "We started with serials such as 'Spy Smasher' and 'Flash Gordon,' as these are the precursors to science-fiction B-Movies," says Callahan.
John Gillen, junior from Edgewood, N.M., was encouraged to sign up for the course. "I have taken a lot of serious courses and haven't indulged in too many 'fun' ones," he said. In addition to being fun, Gillen has agreed it has also proven educational.
"I would recommend this class to a friend for the reason that it is a history class. Movies in particular have been very influential in U.S. culture. They can reflect history, culture, personal views, present status, and the list goes on and on. No matter how you look at it, movies are influential."
As a part of the class, students had the opportunity to partake in a Skype interview with indie filmmaker Larry Blamire. Blamire has made spoof films that pay homage to those of the B-Movie genre including "The Lost Skeleton of Cadavra," and its sequel, "The Lost Skeleton Returns Again."
Callahan's hope was that students were able to remove themselves from their past experiences in order to see how these seemingly childish films have influenced modern classics. "If nothing else," Callahan says, "these films were meant to be fun, and that's something I hope these students take away from the class."