Biology Students Share Scienc with Children at Kansas Kids' Museum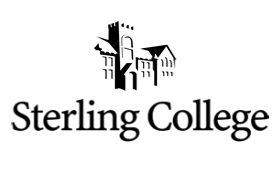 Tuesday, February 23, 2010
Ireland Sutton, age seven, learned that if she put her thumb over the end of the plastic drinking straw, she really could jab it through a potato in one thrust. It's possible, explained one of Sterling College's biology majors, because of the captured air pressure built up in the straw. The SC biology majors spent the afternoon of February 13 at the Kansas Kids' Museum in Hutchinson teaching kids all sorts of science like this-and all through the use of potatoes.
For the past six years students from SC's Biology Department have hosted an afternoon at the museum, which gives them a different theme to work with each year. Two years ago it was birds; last year it was food chemistry; this year it was the potato. After learning the theme, the biology students got to work, planning experiments with potatoes that would teach children about science. "It's a wonderful way to share science with the community," said biology major Stacey Rosenberger. "We love doing experiments, and this gives us a chance to share that love with the community, specifically with kids."
Children visiting the museum that day used potatoes as batteries; looked at potatoes under a microscope; did experiments that tested the density of potatoes; learned about osmosis; and-for a craft extension-painted using shapes cut from potatoes. The biology students also created a "Potato Fun Fact" handout which shared interesting information: two example are that 1) the world's largest potato was grown in Germany and weighed seven pounds, and 2) Americans eat, on average, 126 pounds of potatoes each year.
Pamela Gould, in her sixth year as director of the Kansas Kids' Museum, looks forward every year to the SC students' visit. "It's nice that their excitement and interest in life is specifically with science-but their desire to learn spills over into everything," she said. "I love seeing them interact with the children."
"This yearly activity is not only good for the children," said Dr. Wai-Foong Hong, associate professor of biology at the College, "it's good for the College students and the College as well. The students exercise their servant leadership, creativity, communication skills, and responsibility to the community, and the College is promoted. The parents and children who come to the museum learn of Sterling when we present our work."
Participating Sterling College students were Stacey Rosenberger, Leonore Enfield, Sherriff Sanusi, Thomas Calvert, Wes Tom, MacKenzie Stramel, Cortnea Ralston, Jordan McFarland, Rachael Svaty, Kelsey Deerinwater, Brett Jensen, Courtney VanRavenswaay, and Scott McCaulley.