Briones published in Library of New Testament Study series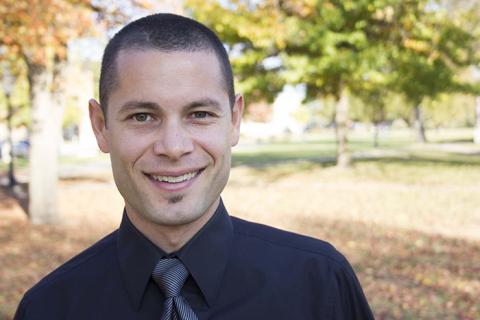 Dr. David Briones, assistant professor of theology and ministry at Sterling College, has presented several lectures on the apostle Paul at conferences and in the classroom. In November, his work on Paul can be on your living room bookshelf. Briones's Ph.D. thesis on Paul's financial policy will be published as a part of the Library of New Testament Studies series by T&T Clark. The LNTS series focuses on work in three primary categories: historical perspectives, studies using social-science and literary theory, and developing theological, cultural and contextual perspectives.
"Many scholars believe that Paul is completely inconsistent in his financial dealings with his churches because he accepted money from some churches but rejected it from others," said Briones. "I argue, however, that his financial policy is not only consistent but also socially and theologically strategic. He only accepts gifts from churches that embody a Christ-centered pattern of living and that recognize God as the source of all their possessions. From this, it becomes evident why Paul would accept financial gifts from some churches but not from others." 
Briones has presented several papers to the Evangelical Theological Society, the Society of Biblical Literature and the Institute for Biblical Research. He has also published articles with internationally-recognized journals: New Testament Studies and the Journal for the Study of the New Testament.