Chapel Speaker Josh Riebock to Share His Book with Sterling College Students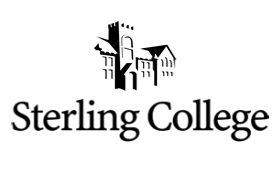 When chapel speaker Josh Riebock leaves the Sterling College campus next week, he will leave 500 books behind. Due to a gift from a generous donor, Sterling College students will receive copies of "mY Generation," Riebock's first book, which shares much of his life story and tells of his calling to work with members of Generation Y, to which current college students belong. Riebock will share with the students on Wednesday, October 28, at 10 a.m. in Culbertson Auditorium on the College campus. The public is invited to attend, and copies of his book are available for sale at the Sterling College bookstore.
This is Riebock's second appearance at Sterling, and John Hackbarth, a resident director at the College, encourages students not to miss it. "Josh Riebock is one of the greatest speakers I have ever seen," he said. "He has a way of making all his listeners feel safe, while he is also able to go beyond the surface and touch the hearts of those he is communicating with. His messages are both challenging and authentic, filled with humor and, at the same time, a deep vulnerability. Josh is driven by a passion to reach our generation and to see people's lives transformed by the Hope and Healing that comes from Jesus Christ."
Anne Smith, chaplain at the College, agrees. "He made Jesus Christ come to life in a very real way. But the best thing about Josh coming was the way he spent so much time with students. He built relationships with them during the short time he was here; he was humble and real and honest with them."