Foundation Grant Enhances Sterling College Science Department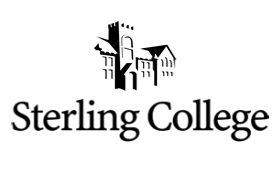 Monday, September 12, 2011
Sterling College is strategically updating its science equipment with the help of a $55,000 grant from an anonymous foundation. The grant will allow Sterling to diversify the science laboratory experiences available for students and help transform the learning style into a more hands on approach. The equipment purchased with this donation will enable students to have increased involvement in biology and physics classes.
"In order to remain attractive and competitive to current and prospective students, and to increase the quality and offerings of our science curriculum, Sterling College is enhancing its science equipment," said Dr. Gregory Kerr, vice president of academic affairs. "We are thankful for the generosity of the foundation and the opportunity the grant will provide our students are they continue to pursue academic excellence."
The department of natural sciences and mathematics is eager to update and add new labs to the curriculum. Biology will obtain new environmental monitoring equipment as well as supplies for studying anatomy and physiology. Among that equipment will be a new anatomy dissection table used to secure cadavers for dissection. Cadaver dissection is one lab activity that sets Sterling College apart from other small colleges.
An Arabidopsis growth chamber and a tissue culture table will enhance the undergraduate student experience in microbiology, plant biology, and genetics research. It will allow students to exploring microbiology and DNA analysis.
Physics will update tools for learning about motion, electricity, and optics. A new linear air track will improve students' ability to study uniform motion. Digital multipliers, a Wheatstone bridge, and a Van de Graaff Generator will aid the study of electricity and its properties. And new optical kits will allow for optics laboratories.
The new science equipment will allow Sterling's health and science students to work in smaller groups, ensuring each student the chance to work with the devices. This will enhance the overall experience at Sterling College, and better prepare students for a future in health and science careers.