Governor Brownback to Speak at Commencement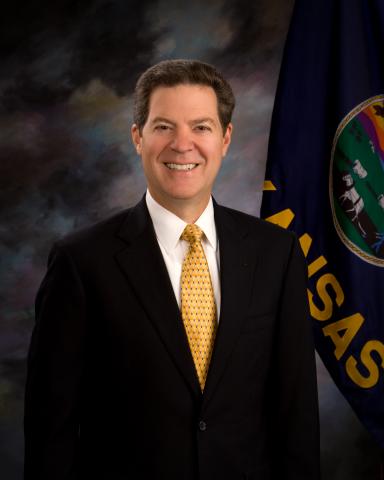 Kansas Governor Sam Brownback will be the speaker for the 2012 Sterling College Commencement ceremony. The ceremony will take place Saturday, May 12 at 9:45 a.m. on Cooper Lawn on the Sterling College campus. The event is open to the public.
Brownback was inaugurated into the governorship in January 2011. His elected public service began in 1994, when Brownback joined the United States House of Representatives. Two years later, Kansans elected him to the United States Senate seat once held by Bob Dole. After serving two terms in the Senate, Brownback pledged not to seek reelection in 2010.
During his terms in the Senate, Brownback championed the fight against international and national sex trafficking. After traveling to Sudan, North Korea and Nepal, Brownback sponsored the Trafficking Victims Protection Act in 2000 along with Sen. Paul Wellstone of Minn. Prior to the enactment of this law, no comprehensive federal law existed to protect trafficking victims or prosecute their traffickers. Brownback continued to pursue the issue throughout his career in the Senate and is now working on the issue in the state of Kansas. He is expanding the Kansas Human Trafficking Advisory Board, suggesting that Kansas University start a human trafficking research center, and encouraging people concerned with the issue to take the time to visit affected areas and speak with victims.
Brownback's passion for public service began during his high school days, when he was elected state president of the Future Farmers of America and later, national FFA vice-president. From there, it was onward and upward through undergraduate studies at Kansas State University and a procurement of his law degree in 1982 from the University of Kansas. In 1986, Brownback was appointed to the position of Secretary of the Kansas Board of Agriculture.
Brownback and his wife, Mary, have been married for 28 years. They live in Topeka and have five children - Abby, Andy, Liz, Mark and Jenna. Since their own adoption experience, the Brownbacks have helped establish the Building Families Fund to assist Kansas families with adoption expenses.