High school debate championship hosted on campus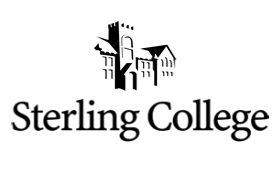 Thursday, November 8, 2012
While most of the campus was enjoying the first hours of fall breather, the SC Debate Team, along with members of the argumentation and debate class, were hard at work hosting the Central Kansas League Championship. This is the seventh year that Sterling College has hosted the high school debate tournament on its campus.
Each school brought two teams and engaged in a four-round tournament. Each round was evaluated by panels of judges, most of which were current SC students. The tournament provides the SC team a chance to give back to the high school debate community. In addition, it gives students an opportunity to interact with and receive feedback from the top judges, college debaters.
Sterling College Coach Ken Troyer said, "We have had several students from these very schools join our team in years past, so I can only assume that they enjoy the experience of being on campus and interacting with our students."
The Central Kansas League is formed by Halstead HS, Haven HS, Hesston HS, Hillsboro HS, Kingman HS, Lyons HS, Nickerson HS, Pratt HS, Smoky Valley HS and Sterling HS. Sterling won the tournament with a 6-2 record.