Highland Games Dominate Orientation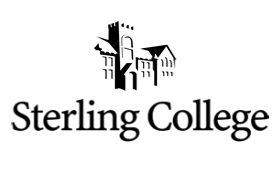 Thursday, September 12, 2013
Orientation is most commonly known as a time for those new to a certain community or organization (such as college) to be shown around and taught about their new home. But who would expect that education to come from pudding-eating contests, outdoor worship sessions, and so much group bonding? This year Sterling College made freshmen welcome with all of these events and many more.
On Saturday, August 17, freshmen and transfer students came to unpack their things. With just four hours to check in and get settled, students crowded to Culberson with their families for the first grand meeting as a class, where prayers and tears were shared. The weekend had a lot more in store, from a bonfire at Douglas Saturday night, to a fun-in-the-sun afternoon at the pool with a picnic for dinner. But  night wasn't over yet – students assembled on the football field to get to know one another better as a whole at  the Sunday Scramble. Students from all over the country had the chance to represent where they're from in a cheerleading competition, as well as get to know each other in activities like forming a huge circle of human chairs, matching up numbers of limbs, and throwing shoes into the center of the field and attempting to find the owners. Needless to say, a lot of  friendships came from these events. 
"The social aspect first seemed daunting, but it was so worth the effort," freshman Clair Boggs said.
The biggest event of orientation, however, was the Highland games.  New students were divided based on their instructor for Foundations of Servant Leadership classes, and creatively competitive games were set up on the lawn around Sputnik. Teams had to work together, break barriers, and fight against the clock to be the best in show at tug-of-war, dizzy balloon racing, passing SPAM using only their feet, and passing sponges full of water without using hands. One of the best received events among students was a competition in which students had to lick peanut butter off of plexi-glass. The teams' representatives kept track of scores, and representatives were asked to blindly choke down a "mystery caramelized treat" in the final competition.
"Winning the Highland games as a team was such a rush, and I was so excited about the new friends I had made over that entire weekend," says freshman Abigail Pickering, from Highland Games team Harding.
The final orientation event was the variety show, in which dorm teams from all six dorm building performed a skit. The variety show was emceed by Tate Strasner and Shane Rogers, and boasted skits such as the Men of Campbell Hall Calendar, a McCreery music video, a skit by Kilbourn, and a glow stick stick-man dance by Evans/Douglas.The first few nights in the dorms consisted of deep talks between RA's, RD's, and students. In between all of the fun events, informative lecture sessions about how things work in the Sterling College community, as well as chances to explore organizations and churches took place—enriching every part of a student's experience here.