Husband and Wife Finish Degrees through e.Sterling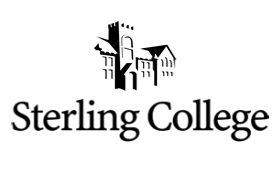 The three Welch children-Elijah, 7; Faith, 6; and Grace, 3-attended Sterling College's graduation on May 15, 2010. They weren't there to support a cousin, an older sibling or a young aunt or uncle. They were there to watch as their parents, Josh and Amanda Welch, became the first married couple to graduate through e.Sterling, the College's online division.
Three children, full-time jobs, a ministry in their church-most people would have said it was impossible for both Amanda and Josh Welch to complete bachelor's degrees at the same time. They definitely were not ideal candidates for a traditional undergraduate education. However, they did have one very important factor in their favor: both of them had taken several general education college courses. When they married in January 2002, Amanda was finishing her associate's degree in early childhood education, and Josh was enrolled in college.
Then life intervened. Amanda discovered she was pregnant with Elijah and wanted to stay home with him. Josh decided to become a firefighter and needed to work to support his family. And though Amanda wanted to teach and Josh had been thinking about pastoring, bachelor's degrees seemed farther and farther away with the births of Faith and then Grace.
When Grace was a year old, Josh saw an ad for e.Sterling, an online degree completion program for students who had already taken some college classes. He noticed elementary education was one of the degrees offered. He showed the ad to Amanda.
Amanda called the contact number and spoke with Kim Kelley, online student services counselor. Kelley mentioned that e.Sterling also offered degree completion in Christian Ministries, and Amanda passed that news on to Josh.
"God leads us in such amazing ways," said Josh. "I didn't know then that two years later I would have a back injury that would end my career as a firefighter. I also didn't know that my feeling of being called to the pastorate would grow and grow. But God knew all that and he led us on a two-year journey of preparation."
By this time the couple was settled in Altamont, Kan. Amanda was substitute teaching, and Josh was working as a firefighter and as the youth pastor for First Baptist Church in nearby Parsons, Kan. Adding online classes to their lives would be very challenging, but they decided to do it. "We were often gone all day--all of us," said Amanda. "When we got home, it was family time. We didn't start on schoolwork until the kids were in bed, so we worked late a lot. "
And then the couple had to decide who got the first turn on their one computer. "Sharing that one computer was often our biggest challenge," said Josh. "We usually made the decision based on whose professor would be most willing to accept work late."
"Really, though, 99% of our professors were very flexible. They understood that our education had to fit around our life."
"Not only did they understand, they got to know us and our story," added Amanda. "We interacted with them on a very personal level-with our fellow classmates and Kim Kelley as well. It didn't feel like I was alone working on a degree. We were all working together to accomplish a goal."
Amanda also enjoyed the online format. "Rather than having to respond right away to information, I had time to digest it before I had to respond or discuss," she said.
"And the information was very practical," said Josh. "Some of the things I learned in Youth Ministry class I was able to apply right away in my work as a youth minister."
Amanda has already used her new knowledge in her substitute teaching, but she hopes to apply it to her own classroom soon. "I originally wanted to teach kindergarten," she said, "but I student taught third grade and fell in love with that level, too. I just love kids, so I'm really open to anything. We're just waiting to see how God will lead."
After all, the Welches believe God led them to e.Stelring two years ago, and they're very glad he did. Not only do they now have degrees, they feel that their pursuit positively impacted their children. "Our kids have seen our struggles," said Amanda, "and they understand how important an education is to us."
The Welches supplied the desire for an education, and e.Sterling provided the way to accomplish it. "We couldn't have done this 20 years ago," said Josh. "The accessibility, the convenience-it's what made it all possible."