Jaeger '00 joins Board of Trustees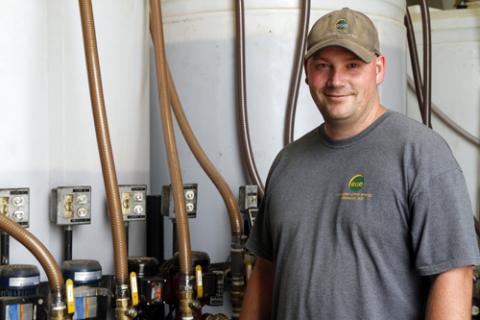 Sterling College has elected alumnus Matthew Jaeger '00 to the Board of Trustees during the spring meeting.
"Matt is an excellent addition to the Board of Trustees," said Heather McCreery, chair of the Board of Trustees. "His experience in business and knowledge of Sterling College are both important assets to the Board. He is passionate about the College and is energetic about contributing to its future."
Jaeger is president and chief executive officer of Emergent Green Energy, Inc. His family started the business in 2007, finding an affordable way of recycling used cooking oil and grease into domestically produced renewable fuel. The business became a full scale production in 2009 and regularly supplies biodiesel to local and regional consumers. Emergent Green Energy is located in Minneola, Kan.
Jaeger also serves on Sterling College's National Advisory Council and received the Young Alumni Award in 2007. He serves on the board of the National Biodiesel Foundation where he was recently elected treasurer. Before moving to Minneola, he worked as the San Diego Metro Director for Campus Crusade for Christ in San Diego, Calif., and coached high school football. He moved to California after earning his bachelor's degree in history and government with an education licensure. 
Jaeger, his wife, Tricia, and their daughter currently live in Minneola.