Lady Warriors Picked First; Excited for 2010-11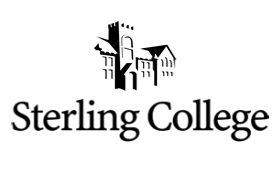 Tuesday, October 12, 2010
Wichita, Kan. - Women's Basketball at Sterling College is primed to have another championship season according to the KCAC Women's Basketball Head Coaches and the media that covers the KCAC. At KCAC Basketball Media Day in Wichita, Kansas, Head Coach Lonnie Kruse's women's basketball team was selected to finish first in the KCAC by both the KCAC Head Coaches and the media.
The Lady Warriors lose only one key contributor from a team that won the KCAC Regular Season and Tournament Championships during the 2009-10 season. Cathryn Wiebe has left Sterling after her sophomore year in which she was the KCAC Player of the Year and averaged 16.9 points and 9.8 rebounds per game.
Sterling returns four starters from the 2009-10 campaign, three of who earned All-KCAC Honors. Candace Ewert returns at guard after averaging 4.7 points and 3.4 assists per game in 2009-10. Erica Herman, All-KCAC Honorable Mention, will return in the backcourt along with Ewert after averaging 8.4 points and 3.0 rebounds per game. Britany Gasper, All-KCAC First Team, returns to anchor the SC frontcourt. Gasper averaged 11.1 points, 5.4 rebounds, and 1.0 blocks per game in 2009-10. Megan Patrick, All-KCAC First Team, was the Lady Warrior's leading scorer last season. Patrick averaged 17.2 points and 4.9 rebounds per game.
Two players will return from 2009-10 season ending injuries. Jannica Schultze would have been the starting shooting guard for SC last season and will provide depth in the Lady Warrior backcourt in 2010-11. Madison Lucas was the 6th player for the Warriors in 2009-10 before going down with a knee injury. Lucas will strengthen the Warrior frontcourt and will help fill the hole left by the loss of Wiebe.
SC will bring in four recruits this season that will be the foundation for the Lady Warriors in the future. Laura Patrick headlines the class and is the sister of Megan Patrick. Carley Chambers will be Patrick's backcourt partner in the future. The Patrick-Chambers combination in the backcourt will provide the Lady Warriors with a strong future outlook. Randi Lucas, sister of Madison Lucas, will be a frontcourt staple for the Lady Warriors in the future along with 6-1 forward Katie McGrath.
The Lady Warriors will open their regular season on November 6 when they travel to York, Nebraska to take on York College. The 2010-11 home opener will be on November 8 in the Gleason Center against Doane College. Game time is 7:00pm.