Mabee Library Receives Large Donation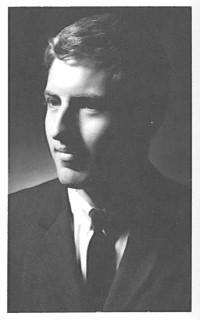 Phil Crawford, 1967 alumnus of Sterling College, gave an unusual estate gift to his alma mater. Throughout his life Crawford was an avid reader and collected 3,529 books that were stored in every room of his house. When he passed away in November 2010, his will revealed that he wanted to offer Mabee Library first choice of any book from his collection to add to their catalog.
"We received reference material, biographies, poetry, books on mathematics, history, science, and more," said Brooke Sutton, librarian. "He was very well read and had a great selection of books to choose from. We chose approximately 245 books, which arrived in November 2011, and are just now finishing the processing for all of them. Overall, it was a wonderful donation."
It was also a lot of work. Because Crawford lived in Port Townsend, Wash., delivering all 3,529 books was not a good option, nor could the library house them all as they were sorting. Instead, Crawford's brother, Mike, who also attended Sterling College, used inventory software to enter each book by author, title, subtitle, publisher information, genre, and comments such as subtitles.
The giant spreadsheet was then sent to Mabee Library where the student workers and librarians looked up each individual book in the 2007 Resources for College Libraries printed edition, a peer-reviewed guide used by libraries across the country. If the book from Crawford's collection or a similar edition was there, it was selected. Additionally, they chose a small number of fiction books or replacement copies for books they already owned.
Once librarians finished selecting the books, M. Crawford packaged up the selected books and drove them to Topeka, Kan. There he was met by Don Reed, director of planned giving, who drove the books to Sterling. It has taken nearly two months to add the books to the electronic catalog and physically tag them. Each book that was added to the library has a comment in the catalog that states, "Gift of SC Alumni Phil Crawford, Class of 1967." Comments such as these are customary at Sterling College.
The majority of the remaining 3,284 books was unusable by Mabee Library because they were popular fiction and most of the library is reserved for academic books. According to Reed, the Crawford family found various recipients for the rest of P. Crawford's library in Washington state.